Made In India Icon 2021: Rupali Bhosle, Bharat Jadhav, And Akshay Bardapurkar Recieve Award At Hands Of Hon'ble Governor Shri Bhagat Singh Koshyari
made-in-india-icon-2021-rupali-bhosle-bharat-jadhav-and-akshay-bardapurkar-recieve-award-at-hands-of-hon-ble-governor-shri-bhagat-singh-koshyari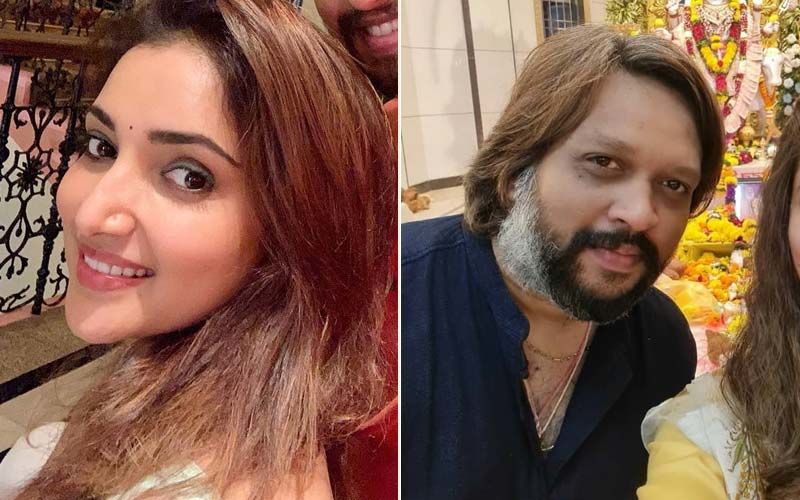 This is a happy moment for many of the Indian entertainment Industry when the Maharashtra government felicitate artists for their work and contribution to society. Recently, Shri Bhagat Singh Koshyari, the Governor of Maharashtra, Bigg Boss Marathi 2 fame Rupali Bhosle, the founder of Marathi OTT Platform Akshay Badrapurkar, and the talented Marathi actor Bharat Jadhav. These all talented artists and contributors in the field along with a few others were conferred upon with the title, Made In India Icons 2021 at Raj Bhavan, Mumbai.
The Bigg Boss Marathi 2 fame Rupali Bhosle shared two pictures on Instagram from the event. In the first from the stage whereas the second with the popular singer Udit Narayan. While posting the pictures she wrote – "Youth Icon Award 2021 Received From Our Respected Governor Of Maharastra Shri. Bhagat Singh Koshyarji". The fans flooded with the wishes "Congratulations' in the comment section. Rupali was looking so elegant in a traditional look with a pink Paithani saree.
Akshay Badrapurkar has become a talk of the nation's enormous and quixotic new OTT platform – Planet M. This is India's first-ever OTT planet in Marathi. Akshay Badrapurkar is being awarded Made In India Icon 2021. Akshay posted a picture from stage receiving an award and wrote- "Honoured by the prestigious "Iconic Maharashtra Sanman" 2021 award in the gracious presence of our honorable Governor of Maharashtra and Goa "Shri. Bhagat Singh Koshiyari Ji". Got Felicitated for being the First Marathi OTT in the world. Thank you for the invitation Namo Cine/ TV Nirmatta Association." The fans and celebrities from Marathi entertainment Industry poured their love into this daring businessman.
Marathi cinema's popular star Bharat Jadhav also shared the proud moment on Instagram while receiving the award title Made In India Icon 2021from Hon'ble Governor of Maharashtra Shri Bhagat Singh Koshyari. Bharat wrote a very emotional not in Marathi that reads – "मराठी सिनेमा व नाट्यशक्षेत्रामधील उल्लेखनीय कामगिरी बद्दल "मेड इन इंडिया आयकॉन २०२१" हा पुरस्कार महाराष्ट्र राज्याचे राज्यपाल श्री.भगतसिंह कोश्यारी यांच्या शुभहस्ते प्रदान करण्यात आला.! (Received the award "Made in India Icon 2021" was given by the Governor of Maharashtra, Shri. Bhagat Singh Koshyari, outstanding achievements in the field of Marathi cinema and Theatre). Bharat enjoys a huge fan following and his post is flooded with words of appreciation and love.
"Made In India Icon 2021", an exemplary achievement called for recognition. This award is organized by Namo Cine TV Nirmatta Association to the outstanding artists in the Indian Entertainment Industry.
Image source: instagram/rupalibhosle/akshaybardapurkar/sahibharat