Pavankhind: Digpal Lanjekar Releases A Poster Announcing The New Title Of His Upcoming Film Previously Named Jungjauhar
Director Digpal Lanjekar shares the new poster of his upcoming historical drama, as he changes the title of the film from Jangjauhar to Pavankhind.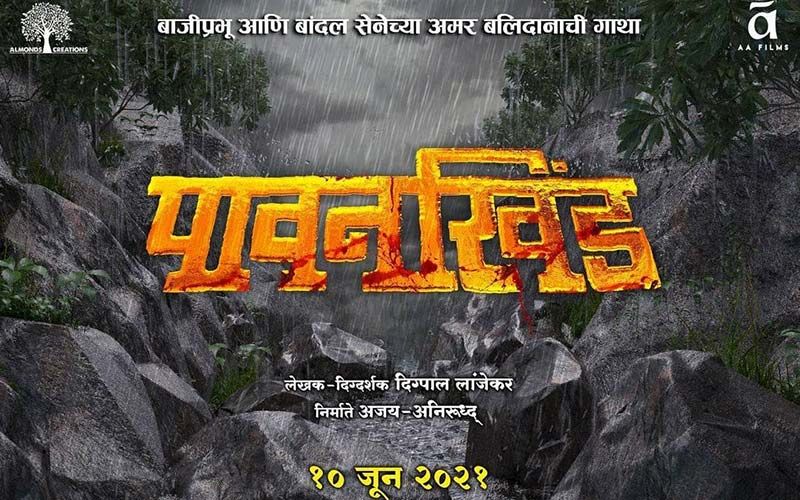 Director Digpal Lanjekar's blockbuster historical films Farzand and Fatteshikast created quite a lot of buzz on the box office. Depicting the story of Chatrapati Shivaji Maharaj and his legendary Mawla warriors, these films etched the history of the Maratha Empire on the heart of every Maharashtrian. After amazing fans with such amazing films, the director announced another film of the series being Jangjauhar. The film had already gained a huge response, but there seems to be a slight change in the film.
According to the sources, director Digpal Lanjekar recently changed the title of the film. Previously known as Jangjauhar will now be called the Pavankhind.
Announcing the change in the title of the film, the director shared the new poster on his social media handle. Written and directed by Digpal himself, the film is produced under the banner of Almonds Creations. The story of this film is based on the story of legendary Maratha warrior Baji Prabhu Deshpande. The legend of this warrior who gave his life while letting Shivaji Maharaj escape from the Panhala fort will be represented through the film. Seeing that the story revolves around the intense rear-guard battle, the film is sure to be an action-packed blockbuster. Also, as mentioned in the new poster, the film is scheduled to release on the 10th of June, this year.
Meanwhile, on the work front, the director has already announced the fourth film of his Shivaji Maharaj series, Sher Shivraj Hai. The film is an upcoming blockbuster which is also a story of Maharaj's life, as mentioned before.
Image source: Instagram/digpalofficial