Phulala Sugandh Maaticha, July 20th, 2021, Written Updates Of Full Episode: Police Start Searching For Bhingri After Kirti Suspects An Unusual Activity
Phulala Sugandh Maaticha, July 20th, 2021, Written Updates Of Full Episode: Police Start Searching For Bhingri After Kirti Suspects An Unusual Activity Filing a missing complaint, the Police starts searching for Bhingri by printing her missing poster.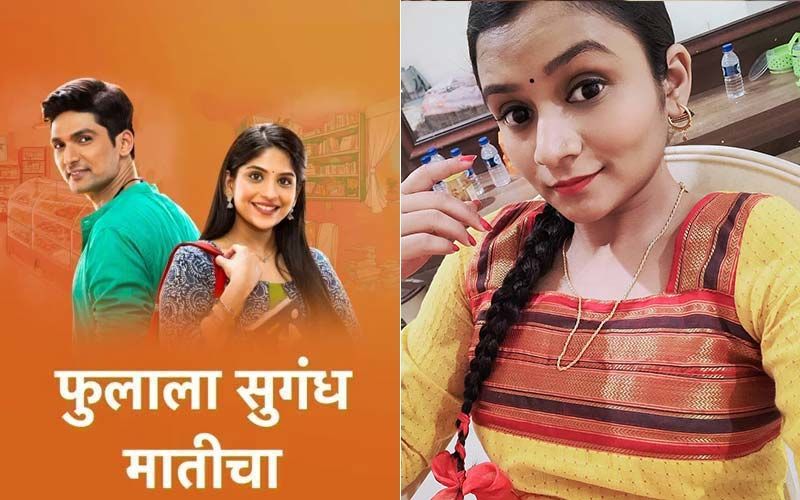 After Bhingri's accident, the whole Jamkhedkar family seems to be worried about her. To hide what she did, Sonali lies to the family about Bhingri but fails to sustain her lies for long. Shubham gets a call from Bhingri saying that she's alright, but Kirti is still not sure about it. meanwhile, Raju seems to be showing suspicious behavior as he has plotted a certain plan. Kirti finds out that the letter that Sonali showed is a false one as the stamp it contains is not from Bhingri's village. Also, the number on which Bhingri contacted Shubham was not known to anyone but Kirti. Thus, Bhingri knowing that number even though she wasn't there when Kirti gave it to Shubham, raises suspicions in Kirti's mind. Suspecting that Bhingri is in trouble, Kirti tells Shubham everything and asks him to come to the Police station.
Now, in today's Phulala Sugandha Maaticha episode, Kirti takes Shubham to the Police station, and Raju tags along with them as Kirti has the Pendrive he was looking for. Kirti reveals her suspicions in front of the inspector. Upon which inspector tells her that her suspicions are true, as BHingri's family is not in the village. The couple then files a missing complaint. The inspector asks them details about Bhingri, but not knowing her details Kirti asks Raju to helo the inspector. Saving himself from getting caught, Raju lies to the police. Further, asking for Bhingri's photograph, the inspector tells Kirti and Shubham that the police will stick posters of missing Bhingri everywhere.
As the constable goes to print the poster, he fails as the printer is not working. Assuring them that they'll stick the posters by the evening, the inspector asks Kirti and Shubham to leave. But before leaving, Kirti asks him to save the copy of the poster in a Pendrive that she found. Knowing that the Pendrive contains Raju's evil plans, Raju tries to stop her but the inspector takes it. While saving the poster in the Pendrive, the constable finds out something that he secretly tells the inspector. After which the inspector asks Kirti if he can keep the Pendrive, to which Kirti agrees and tells him how did she find this Pendrive. Then they leave. And the inspector contacts his superior officer to tell him that he has found something suspicious.
Back at home, Sagar and his wife visit the Jamkhedkar's, when Kirti and Shubham are at the police station. Sagar and his wife apologize to Jiji Akka for hiding Kirti's details from her. But Jiji Akka replies in a surprising manner saying that Kirti has now become a daughter of this family. Then she asks Sagar and his wife to stay with them as the home they're staying in is harmful to Sagar's wife who's going to be a mother. As it has yet to be cleaned and renovated. Kirti and Shubham arrive while they are talking. Kirti gets surprised to see her brother and sister-in-law. Kirti gets emotional seeing her sister-in-law. And Jiji Akka makes her happier as she asks her brother and his wife to stay with her for a while. Further, Jiji Akka lashes out at Shubham and Kirti for leaving the house without telling anyone. After that Shubhama and Kirti reveal everything about their visit to the Police station. Then praying for Bhingri's safety, Jiji Akka asks Kirti to prepare lunch and a sweet dish for her brother and sister-in-law and praises her cooking skills. Feeling troubled about Jiji Akka's praises, Kirti remembers her first attempt at preparing the sweet dish.



Image source: Hotstar, Instagram/nikitapatil15