Phulala Sugandh Maaticha, June 09th, 2021, Written Updates Of Full Episode: An Attendant Hugs Shubham, Kirti Turns Jealous
Phulala Sugandh Maaticha, June 09th, 2021, Written Updates Of Full Episode: An Attendant Hugs Shubham, Kirti Turns Jealous - Kirti catches Shubham while an attendant is hugging him. Telling her that it was just a misunderstanding, Shubham tries to convince Kirti.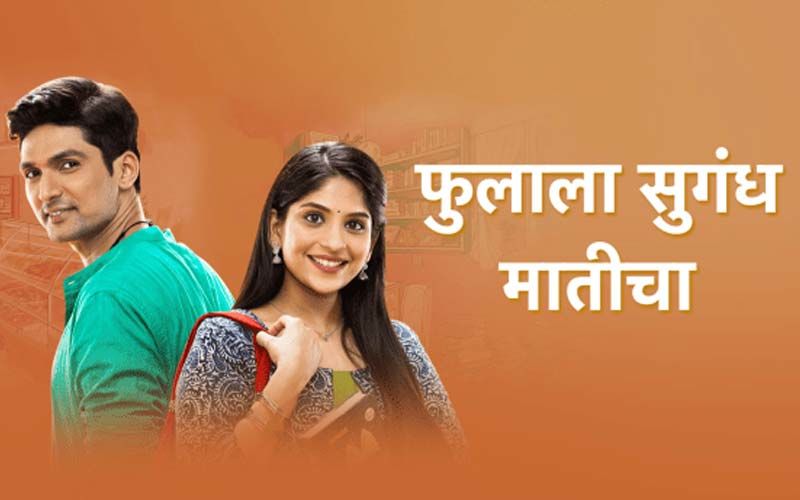 Jiji Akka and Bhau leave Kirti and Shubham in their room and go to the shoe store. The couple shares a beautiful moment together while Shubham gets acquainted with the formal dressing.
Now, in today's episode of Phulala Sugandha Maaticha, Shubham again confesses his love for Kirti, in Chinese. Like before, this time also Kirti confuses it for Hindi. And just when Shubham is about to explain the meaning, Jiji Akka and Bhau enter the room. After which Jamkhedkars leave for lunch. But while going for lunch, Shubham asks everyone to go ahead without him as he forgot his phone in the room. But hone is just a lie, the real reason Shubham goes back is to collect the saree that he ordered for Kirti.
After delivering his order, the attendant hugs Shubham to explain the meaning of a hug. Kirti follows Shubham to know what's taking him so long and stumbles upon him hugging a girl. The girl leaves immediately and Shubham starts explaining everything to Kirti. Knowing the truth already, Kirti continues acting like she's angry with him. But Shubham tries everything to convince her.
Meanwhile, while waiting for Bhau, Jiji Akka faints outside. But thankfully she gets saved by Sandy who is present at the moment. Jiji Akka calls him her son and she thanks him. And Sandy finally gets a selfie with his sweet aunty. Back in Maharashtra, Bhingri is forming a bond with Rajkumar, the new servant while showing him his room and helping him with the house chores. While the Jamkhedkars are in a happy atmosphere, Shubham's opponent Lily seems to be in a bad mood about him. She gets mad at Kiran thinking that he's on Shubham's side. But he explains to him that without Shubham, she would've been knocked out of the competition.
The party is finally about to begin and the Jamkhedkars are getting ready. While Shubham and Bhau wait for the ladies, Jiji Akka comes. Then Jiji Akka leaves for the party with Bhau, telling Shubham that Kirti will come soon. As he waits for Kirti, Shubham gets mesmerized by Kirti's gorgeous look in the Saree that he chose for her. But even after he explained everything, Kirti acts as if she's still in a bad mood.
Image source: Hotstar