Phulala Sugandh Maaticha, October 18th, 2021, Written Updates Of Full Episode: Parmeshwarswaroop Baba Plans To Build A Temple Replacing The Classes
Phulala Sugandh Maaticha, October 18th, 2021, Written Updates Of Full Episode: Parmeshwarswaroop Baba Plans To Build A Temple Replacing The Classes. Kirti opposes him to save the land for educational purposes.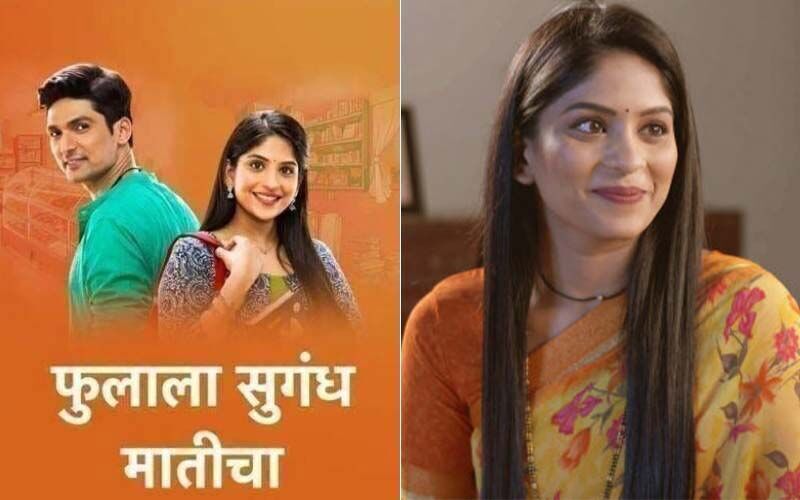 Jiji Akka gives Kirti a task. Further, she warns Kirti to be careful while completing her challenges, as one mistake would take her one step away from her dream and she only has three mistakes to spare.
Now, in today's Phulala Sugandha Maaticha episode, Jiji Akka tells Kirti that she would have to forget her dream if she does more than three mistakes. Kirti replies to her saying what if she wins the challenge. Kirti then tells her that she made a mistake of lying to her, but she doesn't want their relation to get ruined for this. Bhau backs her up and asks Jiji Akka to forgive Shubham and Kirti. Further, Kirti tells Jiji Akka that she thinks of her as her mother and she doesn't want to lose her as well. She only wants her blessings. But Jiji Akka tells her that she'll decide what to do about the game, as Kirti and Shubham didn't take her permission before starting it.
Later, Sonali finds the girl from Chitravati's clinic. Confronting her, Sonali asks her about Chitravati's arrest. The girl tricks Sonali saying that this is the act of Chitravati's haters because they are jealous of her. As Sonali says that she'll take her to jail as well, the girl scares Sonali saying that the medicine can have an adverse reaction on her if she doesn't take it. Further, the girl tells Sonali how to get inside Chitravati's clinic and where Chitravati has kept Sonali's medicines. Tricking Sonali into thinking that the medicines will have side effects on her, the girl escapes from there.
On the other hand, Parmeshwarswaroop baba gathers all the students. He then tells them that due to devotees increasing requests, he has decided to build a temple over the class's land. Everyone gets shocked after hearing that. Baba then tries to calm them down by telling them that big things require sacrifices and asks students to sacrifice their classes. As no one says anything, Kirti takes a stand and tells Baba that she wants to talk to him. Kirti then tells him that she and her classmates are working hard for their dream. As they can't attend the morning classes, they've opted for this, and closing the class would create a really bad effect on their future. Further, she says that God is everywhere and he doesn't need a temple to represent him. And as God doesn't want anything bad to happen to his children, why would he wish to ruin the future of these students.
Meanwhile, Sonali praises Jiji Akka for repairing the pot. Further, their talk leads to the challenges Jiji Akka's planned for Kirti. As Sonali says that Kirti will surely commit three mistakes, Jiji Akka says that she must, as she doesn't want her to win as well. Further, Jiji Akka tells her that she plans to use Kirti's honesty and powers against her.
On the other hand, Kirti continues to oppose Baba, saying that how could he make such a decision that would ruin their future. Kirti then requests him to change his decision and her colleges support her. But their professor Malati herself agrees with Baba. Kirti asks her how could she say that if she's the main pillar of this class. As Kirti asks Baba to do justice, Baba assures her that he'll come up with a way that would benefit students as well. Further, Kirti's professor cancels the classes and asks students to go home. While Kirti suspects that the way that Baba will be coming up will certainly be from Baba's side. Baba assures her that his decision will be beneficial for both students and devotees.
Image Source: Hotstar