Phulala Sugandh Maaticha, September 07th, 2021, Written Updates Of Full Episode: Sonali Successfully Gives Money To Chitravati
Phulala Sugandh Maaticha, September 07th, 2021, Written Updates Of Full Episode: Sonali Successfully Gives Money To Chitravati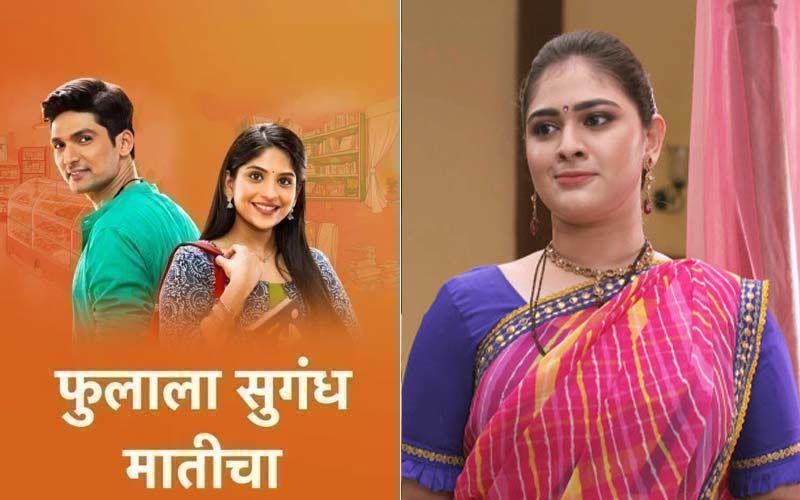 Phulala Sugandh Maaticha, September 07th, 2021, Written Updates Of Full Episode: Sonali Successfully Gives Money To Chitravati. On the other hand, Shubham struggles to reach Shirdi for Kirti's admission.
Janhavi's soon-to-be in-laws take her with them. After previously refusing, Jiji Akka agrees to let her go as Tushar accompanies her. But as Jiji Akka realizes that it's the last date of Kirti's admission, Jiji Akka changes her decision at the last point and sends Shubham with Janhavi instead of Tushar. Further Kirti brings out the topic of Janhavi's admission. Jiji Akka asks Tushar to do the admission but Tushar lashes out at Jiji Akka and blames her for doing partiality among her own children. Jiji Akka then asks Kirti to go for the admission herself. Meanwhile, Sonali takes the money she withdrew from Shubham's bank account and goes to Chitravati. But while leaving she gets cautious, as Jiji Akka, Vikram, and Bhau are sitting there.
Now, in today's Phulala Sugandha Maaticha episode, Kirti contacts Shubham to ask for Janhavi's documents. Shubham picks up the call and Kirti tells her everything. Shubham then gives the phone to Janhavi and Janhvai tells Kirti where the documents are. After talking with Kirti, Janhavi tells her in-laws, what happened. Thinking that they would find it offensive that their daughter-in-law wants to work after marriage, Janhavi states that Kirti is asking her to give the entrance test. After hearing that, Janhavi's in-laws respond in a contrasting way, saying that they would only be proud if their daughter-in-law stands on her own feet.
Back at home, Sonali tries to escape from home without letting everyone know about the cash that she has. She hides the cash in Pooja Thali and tells everyone that she's going to the temple. Jiji Akka asks her to eat the fruits first and then go. After eating the fruits, Sonali leaves for Chitravati's office. Meanwhile, Shubham realizes that like Janhavi, it's also the last date for Kirti's admission. He then tries to find some way to reach Shirdi. Back in Shirdi Vikram suspects Sonali of doing something bad. Further, Sonali reaches Chitravati and tells her what she wants. Chitravati tries to ignore her as Sonali previously showed a lack of faith in her. But Sonali somehow convinces her to get blessed with a child she wants. On the other hand, Kirti gathers the documents and leaves for the admission centre. As she leaves, Jiji Akka gets worried about Shubham, thinking that he would rush Shirdi if he realizes that it's the last date for Kirti's admission as well. As she seems lost in thoughts, Bhau comes at her and starts talking about what she's worried about. To her surprise, it seems like Bhau knows exactly what Jiji Akka is thinking about.
Back at Nagar, Shubham tells Janhavi's in-laws that he has some urgent work and won't be able to come back quickly. Janhavi's mother-in-law tells him not to worry about Janhavi and asks him to take his time. Shubham then quickly leaves for Shirdi. As he leaves, Shubham struggles to find a lift. As he successfully stops a taxi, a kind man gives him his seat. But it seems like Shubham's run out of luck as the taxi gets punctured. Shubham then worries about how he'll reach the admission centre. But fortunately, a fan recognizes Shubham from the cooking competition and stops at him. Shubham then asks him for the lift and the fan agrees to take him to Shirdi. Saved by his fan, Shubham successfully reaches the admission centre.
Image Source: Hotstar