Phulala Sugandh Maaticha, Spoiler Alert, 03rd July 2021: Police Arrest Shubham But Kirti Exposes Lily Proving Shubham Innocent
Phulala Sugandh Maaticha, Spoiler Alert, 03rd July 2021: Police Arrest Shubham But Kirti Exposes Lily Proving Shubham Innocent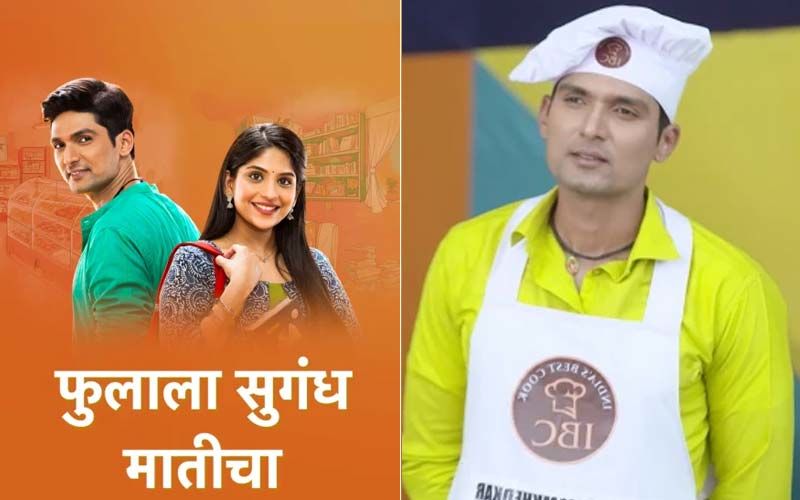 The judges taste everyone's dishes, but after tasting Lily's dish chef Rahul faints. Host Ahuja asks Lily if she poured wine in her mushroom dish. When she denies it, he watches the CCTV footage and blames Shubham for making Lily's dish poisonous. Trying to prove his innocence, Shubham tells everyone that he poured vinegar in Lily's dish and it was Lily who asked him to do that in the first place. But as the footage shows a different picture, the judge refuses to accept Shubham's words and Lily also accuses Shubham. The host calls the police and Jiji Akka asks Kirti to save Shubham. Kirti then asks Shubham everything that happened there and asks the host if she can see the full CCTV footage. After watching the full CCTV footage, Kirti realizes that Lily was the one behind trapping Shubham. She saves the CCTV footage in her cell phone and goes back to the competition room.
Further, in tomorrow's Phulala Sugandha Maaticha episode, while she is returning to prove Shubham innocent, Kirti gets stopped by Lily. Lily tells her that Police have come to arrest Shubham. Assuring her that it's fine, Kirti tells Lily that the police will arrest someone but not Shubham. Revealing that she has found evidence against her, Kirti tells Lily that she'll be the one who'll get arrested for trying to frame Shubham. After hearing what Kirti said, Lily gets tensed and chases Kirti as she goes to the competition room.
In the competition room, Police come and arrest Shubham. Even though Jiji Akka and Bhau try to convince them, Police take Shubham with them. But while doing that Kirti appears at the scene, stopping them. To prove that her husband is innocent, Kirti tells everyone that she has got the proof of Shubham's innocence. Further, revealing Lily's deed, Kirti shows everyone the footage, proving her guilty.



Image source: Hotstar