Phulala Sugandh Maaticha, July 02nd, 2021, Written Updates Of Full Episode: Lily Frames Shubham By Making Her Dish Poisonous
Phulala Sugandh Maaticha, July 02nd, 2021, Written Updates Of Full Episode: Lily Frames Shubham By Making Her Dish Poisonous - But while trying to prove him innocent, Kirti finds out the CCTV footage showing the truth behind this.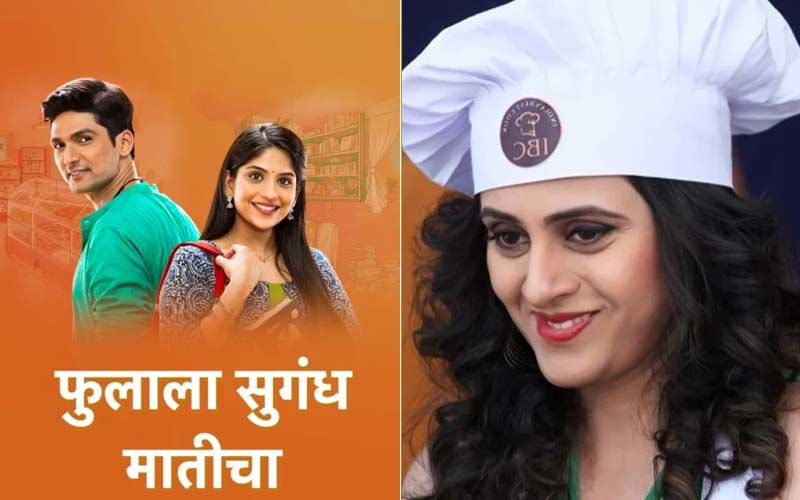 Lily lays a trap for Shubham and successfully traps him. Framing him for poisoning her dish, Lily pours wine in her mushroom dish, making it poisonous. While the judges taste the dishes of each finalist. They praise Shubham for his innovative Modaks, naming them after him "Shubham Modak". But as the judges taste Lily's dish, chef Rahul faints revealing that Lily's dish is poisonous. Upon asking Lily if she was the one who poured wine into her dish, Lily denies it. And the judges watch the footage, which shows Shubham pouring something into Lily's dish. Meanwhile, back in Maharashtra, Bhingri finds out that Raju had been lying to everyone. But in her attempt to inform Sonali, Bhingri accidentally gets pushed down the hill by Sonali. Accidentally committing a crime Sonali and Kalpana, runway from the site of the incident.
Now, in today's Phulala Sugandha Maaticha episode, the judge comes blaming Shubham for poisoning Lily's dish and shows the CCTV footage. Shubham denies his accusations, but to trap him, Lily starts accusing him. Shubham tries to tell everyone that Lily herself asked him to pour vinegar and he only poured vinegar, not wine. Lily denies it saying that she never asked Shubham for help in the first place. And Shubham fails to convince the judge as well.
Kirti tries to tell the judge but he stops her. Further when Shubham tells the judge that he never used wine and brings the wine bottle to him. But gets surprised himself, as the wine bottle is opened up already. Not knowing that Lily replaced his wine bottle with hers, Shubham falls into her trap. Accusing him of being selfish and trying to win the competition by a foul trick like this, Lily asks the judge to call the police. Shubham tries to bring out the truth from her, but Lily blames him instead for trying to harm chef Rahul.
As the incident is severe, the judge calls the cops even though Kiran and Sandy try to stop him. Jiji Akka ask Kirti to save Shubham. Assuring her that she'll do everything she can, Kirti asks Shubham to in detail explain everything that happened. Shubham explains everything to her and Kirti requests the judge to see the full CCTV footage. Kirti visits the surveillance room to watch the CCTV footage. She carefully watches the footage from each camera angle. And finds out that Lily herself created the smoke and asked Shubham for help. And the bottle Shubham poured vinegar from had a white cap, whereas the one he showed judges contained a red one. Upon further watching the footage, Kirti realizes that Lily herself exchanged her wine bottle with Shubham's when chef Rahul fainted. Watching the CCTV footage, Kirti finds the proper evidence to prove Shubham innocent and Lily guilty. She saves the footage on her cell phone.



Image source: Hotstar