Phulala Sugandh Maaticha, Spoiler Alert, 21st July 2021: Jiji Akka Helps Kirti In Preparing Lunch And Sweet Dish
Phulala Sugandh Maaticha, Spoiler Alert, 21st July 2021: Jiji Akka Helps Kirti In Preparing Lunch And Sweet Dish - Saving her from embarrassment, Jiji Akka helps Kirti in preparing the lunch and sweet dish.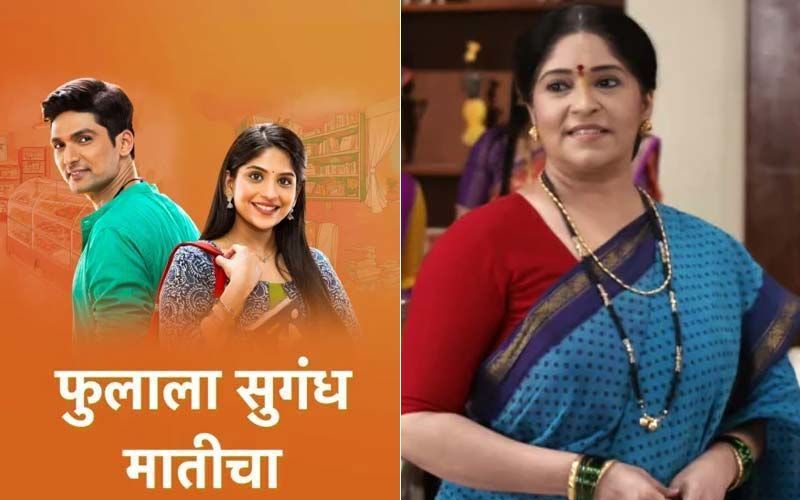 Everyone is worried about Bhingri. But they feel a bit relieved as Shubham gets a call from her on his new number. But thinking about how did Bhingri get Shubham's new number even though she wasn't home, Kirti raises suspicion about Bhingri. Also making her suspicions more certain, Kirti finds out that the letter Bhingri receives is actually a fake letter. She tells everything to Shubham and takes him to the police station. The couple files a missing complaint, as Police also fail to find Bhingri at her home in Rajarampur. Further, Raju feels worried as the police get a hand on his pen drive which contains his plans. Back at home, Kirti's brother and his wife are waiting for Kirti and Shubham to return when Jiji Akka asks them to stay with them for few days. Upon returning, Kirti gets surprised and happy to see her sister-in-law and brother. Then Shubham reveals what happened at the police station. After which Jiji Akka prays for Bhingri's safety. Then, as Sagar is about to leave, Jiji Akka suddenly praises Kirti's culinary skills and asks her to prepare a sweet dish for her brother and his wife.
Further, in tomorrow's Phulala Sugandha Maaticha episode, Kirti feels troubled as Jiji Akka asked her to cook even though Jiji Akka knows that she can't cook. Kirti remembers her past attempt at preparing the sweet dish. After that, she goes to the kitchen. Jiji Akka follows her into the kitchen, where Kirti tells her why did she ask her to cook when she knows that Kirti can't cook. To which Jiji Akka replies that Kirti still not being able to cook would create a bad impression in front of her own brother and his wife. Thus, to save her from that embarrassment, Jiji Akka asked her to cook.
But while cooking Jiji Akka helps Kirti. And at the time of lunch, everyone praises Kirti's cooking. Shubham goes above and beyond while praising Kirti's Kheer, mentioning every detail. After that, he moves his bowl forward to ask for more Kheer. And suddenly Jiji Akka shouts at him asking him to take the bowl back. Her shouting at Shubham creates a serious atmosphere at the dinner table.



Image source: Hotstar