Phulala Sugandh Maaticha, Spoiler Alert, And September 21st, 2021: Shubham Reveals His Plans To Retire If Kirti Gives Up Her Dream
Shubham gives a choice to Kirti and that will decide his further plan of continuing sweet shop.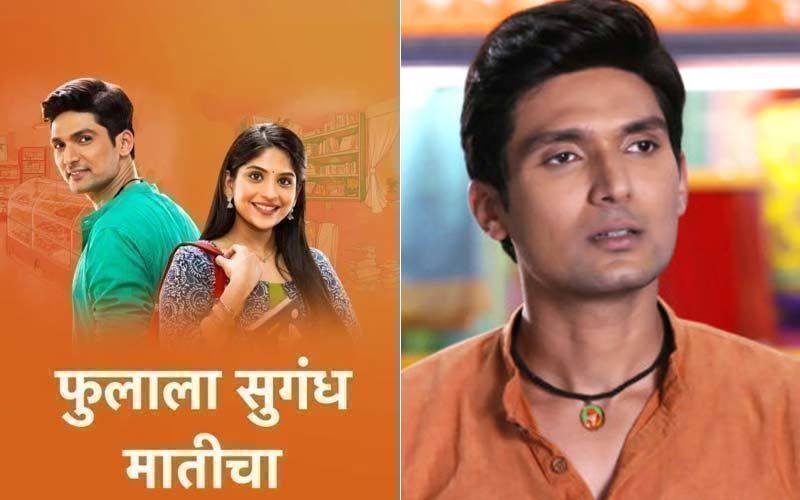 In the last episode, Sonali and Vikram bear a huge loss of Rs. 10,500/- as Chitrawati buys four Saris for free. Vikram is also unable to take this loss because of Sonali and he burst into anger and scolds her for generating a loss. Now, Vikram smells something fishy and tries to find out the reason behind Sonali's wired behavior.
Later, Jija Akka brings a sewing machine and asks the man to keep it exactly on the same table where Shubham sets up Kirti's table for studies. Kirti with a heavy heart welcomes Jija Akka's gift and she tries to make understand to Shubham that Jija Akka will never be happy with their decision of continuing her studies. But, Shubham has a different mindset and is stubborn about his decision for Kirti.
Jija Akka also firms on her decision of making Kirti the best homemaker. Kirti is trying to balance the situation and she does not want to hurt Jija Akka and Shubham as well. Seeing the sewing machine in the room, Shubham decides something about his career and reveals it to the family member.
In tomorrow's episode, Shubham will reveal that he will retire from his sweet shop and that stuns everyone in the family. He also reveals to Kirti that if she will give up her dreams of being a successful officer then he never comes back to the shop. If Kirti will pick the pen back only then will Shubham pick up the sieve for cooking sweets. He commits to giving up his passion of making sweets for the people of Shirdi.
Stay tuned and watch how Kirti and Jija Akka will react to Shubham's decision in Phulala Sugandh Maaticha.
Image Source: Hotstar