Phulala Sugandh Maaticha, Spoiler Alert, August 11th, 2021- Bhingri Secretly Slips Kirti's Letter Into Shubham's Pocket
Phulala Sugandh Maaticha, Spoiler Alert, August 11th, 2021- Bhingri secretly slips Kirti's letter in Shubham's pocket. Knowing that Kirti and Shubham are leaving for the felicitation, Sonali intentionally plays sick to make Kirti late.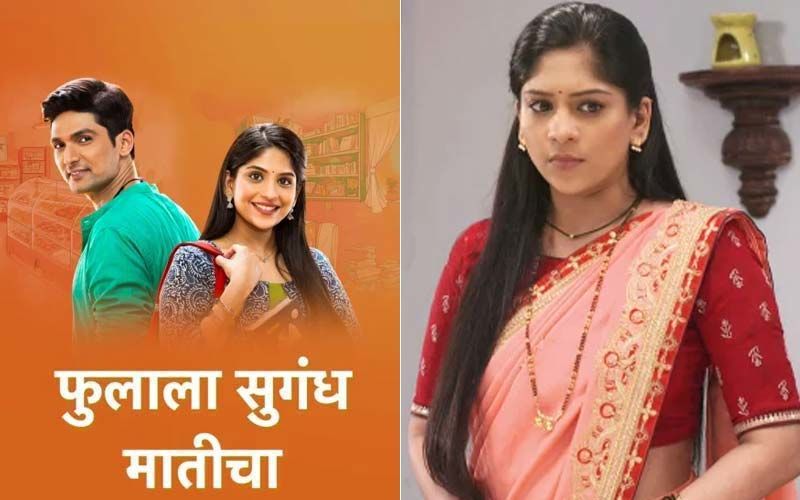 Babu advises Shubham to give a speech for Kirti's felicitation. Shubham likes Babu's idea and prepares a nice speech for his wife's big day. He also buys a beautiful saree for Kiti on his way home. As his elder brother is buying something special for his wife, Vikram doesn't take money from Shubham. Shubham returns home and gets stopped by Kirti as she offers him the tea. As it is her first time making tea on the stove, Kirti is excited to hear Shubham's review. Shubham praises her tea, after taking the first sip. After hearing his review, Kirti asks him what he brought in the bag. Shubham then shows him the new saree that he bought for her. As he asks her to wear it for the felicitation, Kirti likes the saree and promises him that she'll wear it for sure. Meanwhile, Sonali gets jealous as everyone praises Kirti. As everyone is getting ready for Kirti's felicitation, Bhingri tells Babu that she found a letter in Shubham's envelope. Babu mistakes the letter for Shubham's speech on Kirti's big day. He asks Bhingri to secretly deliver it to Shubham. Meanwhile, as he is rehearsing the speech, Kirti takes away the paper from Shubham's hand to see what he's reading.
Further, in tomorrow's Phulala Sugandha Maaticha, Shubham and Kirti get ready for the felicitation. Kirti wears the new saree that Shubham bought for her. But while leaving Jiji Akka gets a last-minute call from Janhavi's future in-laws. As Bhau and Jiji Akka have to visit them first, Jiji Akka asks Shubham and Kirti to go ahead. And while they are leaving, Bhingri stops them, praising Kirti's look for the felicitation. As she hugs Kirti, Bhingri secretly slips the letter in Shubham's pocket as he is standing just beside Kirti.
Now, as they are about to leave, Shubham gets a call from Sagar asking him where is everyone? Shubham tells Sagar that they'll be there in five minutes. Sonali hears him say that from her room and starts plotting something out of jealousy. Saying that she will do something to make Kirti late for her felicitation, Sonali starts playing sick. Shubham and Kirti rush to see if she's okay and Sonali starts acting more like a sick person. Kirti asks Shubham to go ahead as she needs to give Sonali some medicine. Shubham goes ahead and Kirti starts preparing a medicinal drink for Sonali. As she is getting late, Shubham calls her and asks if she has left the house or not? Kirti tells him that she's just leaving. But as soon as she heads to the door, Sonali throws away the drink and stalls Kirti more, making her late.



Image source: Hotstar