Mumtaz Once Revealed She Was Wary Of Her 'Typical Heavy Iranian Thighs' When She Wore Bikini But Feroz Khan Changed Her Mind
Mumtaz had once revealed that she was wary of her heavy Iranian thighs when she wore a bikini in Feroz Khan's Apradh. However, after seeing herself on screen, she was convinced and said she looked sexy and nice. Read on!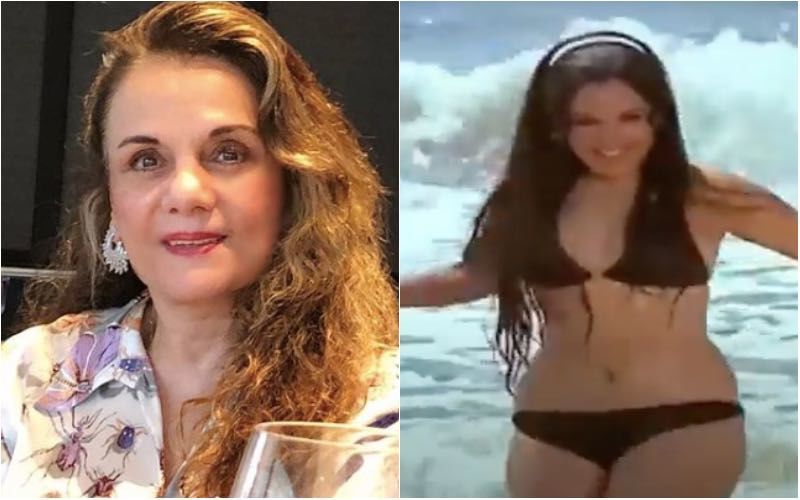 Wearing a bikini or even revealing clothes back in the 70s and 80s was a big deal and way ahead of its time. However, stars like Parveen Babi, Zeenat Aman, Dimple Kapadia broke the stereotypes and have donned bikinis and swimwear on the big screen. One of them was yesteryear actor Mumtaz who was seen wearing a bikini in Feroz Khan's Apradh. However, the scene wouldn't have made it to the final cut if the filmmaker hadn't convinced her to do so. Well, Mumtaz had qualms with her donning two-piece as she had a complex with her 'typical heavy Iranian thighs'. But after she saw herself in a scene, Mumtaz called herself 'sexy.'
Speaking to a daily last year, Mumtaz said, "I did but we were never told to do swimming scenes, just a splash or two in the pool. I was also good at cycling and horse riding. I rode a horse in one film. I also wore a swimming costume in Roop Tera Mastana - but I wore a bikini in only Feroz Khan's Apradh. I had a complex of my typical heavy Iranian thighs and I thought a bikini was too open, but Feroz promised: 'Mumzy, I will delete the scene if you disapprove of it'. And when I saw the scene, I felt that I was looking very sexy and nice. But today, everything has changed so much."
Talking about the leading actresses of this era, she said that 'today's heroines are so bold,' adding that they never used to wear such revealing clothes. She asked, "Doesn't a woman look glamorous even in a saree if it is worn a bit low?" Criticising today's music, she stated it has 'no dum, no emotions and are not remembered'. About the movies, she simply called them 'gandh' (trash) that has no story.
She added, "I also don't understand why you need to show nudity to depict sex. Can't it be just suggestive? And the less said about the gaaliyaan (abuses) used in sentences, the better. Aajkal censors hain bhi ki nahin (Is there any censorship at all these days)?"
Image source: Instagram/ mumtaz.diva_/ YouTube/ Md Chand