Phulala Sugandh Maaticha, Spoiler Alert, September 29th, 2021: Emily Visits Jamkhedkar Mansion As An Income Tax Officer
Phulala Sugandh Maaticha, Spoiler Alert, September 29th, 2021: Emily Visits Jamkhedkar Mansion As An Income Tax Officer. Further, Kirti finds her bag gone missing from her room.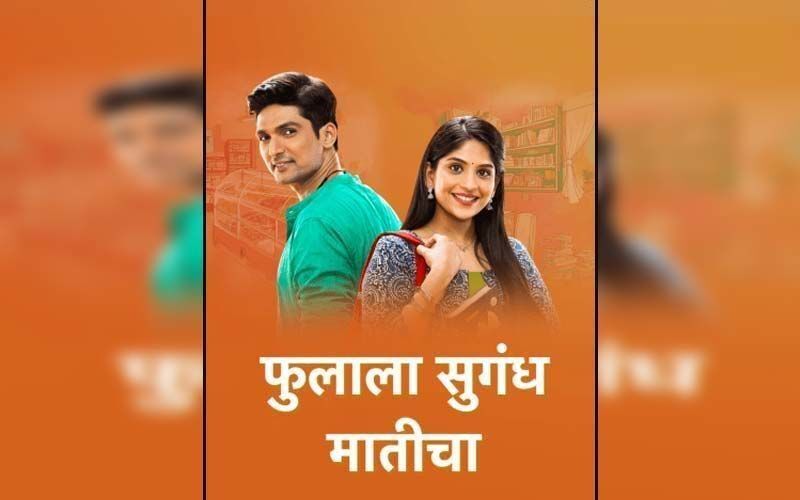 Bhingri asks Shubham why his clothes have oil stains. Further, as she gets an answer, she asks why the stains are on Kirti's saree, as well. While Kirti and Shubham stand quiet, Bhingri says that she mistakenly put Kirti and Shubham's dress together, blaming herself for the stains. Further, Kirti reads the newspaper and reads the article about the Nagar road accidents. After a while, she leaves the newspaper near Bhau, as she goes to the kitchen. Tushar then reads the news and tells everyone what happened and reveals that Shubham and Kirti also got caught up in an accident, as his scooter is at the scene. Everyone then inquires both of them and when they ask for the reason. Tushar says that they must've gone to see the movie and Jiji Akka gets upset with Shubham, as he didn't tell his mother about that. Further, when Kirti feels guilty for what happened, Shubham asks her not to worry. Further, Sonali plots a trap to humiliate Kirti and hangs the nappie that Kirti saw, on the front door. Seeing the hanging nappie, Jiji Akka's neighbors make fun of her and Kirti, making her get embarrassed. Jiji Akka gets furious with Kirti and takes away her sewing machine. Further, when Bhau tries to take Kirti's side, Jiji Akka says that she also trusts Kirti and she must've not done this. And then she tells Kirti that she should've told her before if she doesn't like sewing so that it wouldn't have caused an embarrassment for the family. Then she asks everyone to leave.
Further, in tomorrow's Phulala Sugandha Maaticha episode, after Kamla Mavshi causing a scene at Jamkhedkar mansion, one more storm struck the family. While everyone is gone out, Emily visits the Jamkhedkars as an income tax officer. As Jiji Akka tries to inquire, Emily tells her that she's from the income tax office and she's come because the Jamkhedkars haven't been paying their taxes. Further, she barges into the home and when Jiji Akka and Bhingri try to stop her, Emily shuts her up.
Further, she does her work there and leaves. As she goes on her scooter, Kirti spots her and calls her but Emily doesn't listen. Kirti then wonders why must Emily have come home and had she told Jiji Akka about Kirti's classes. After that, when Kirti tries to find her bag in her room, she gets worried to find it missing. As she tells Shubham, they both think about where the bag must've gone.



Image source: Hotstar