Phulala Sugandh Maaticha, Spoiler Alert, September 3rd, 2021: Shubham Tries Persuading Bhau To Allow Kirti To Pursue Her Dream
Phulala Sugandh Maaticha, Spoiler Alert, September 3rd, 2021: Not being able to convince Jiji Akka, Shubham expresses his feeling in front of Bhau. After all that has happened, Shubham seems to have not given up on Kirti's dream.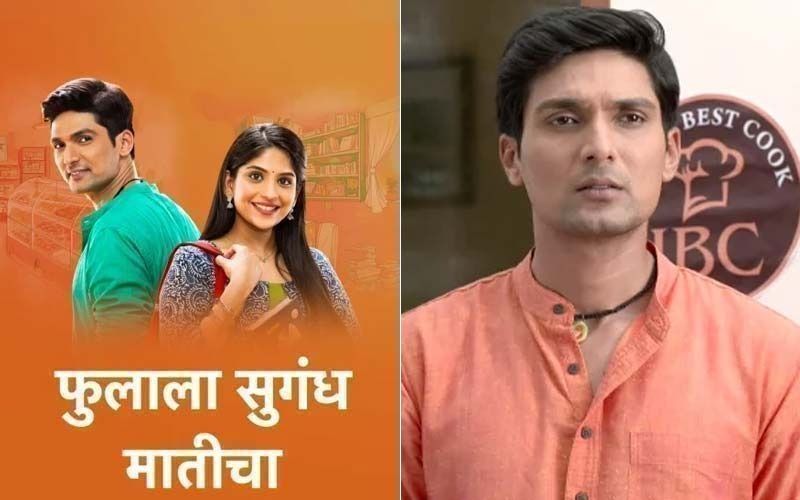 After his previous attempts to convince Jiji Akka to fail, Shubham plans to perform a play in order to show Jiji Akka how women are equal to men. In his attempt to convince Jiji Akka, Shubham impresses everyone except his family. As He tries to show Jiji Akka that Kirti's dream is far too different from a normal girl, Sonali and Janhavi make Jiji Akka stand against him by taunting Kirti. Kirti faces various taunts, as everyone thinks that her brother Sagar manipulated Shubham into performing the play. Returning home, Shubham tries to ask Jiji Akka if she liked the play or not.
Jiji Akka tells him that it was nice, Shubham thinks that she realized his intentions and starts talking about Kirti's further studies. He then keeps asking her about the permission, but as Jiji Akka keeps ignoring him, Kirti steps in and asks him to stop. Stopping him, Kirti tells Shubham that she's forgotten her dream. But knowing that it isn't the case, Shubham makes her swear that, but Kirti doesn't. Kirti asks him to not pull this topic any further, as it has caused chaos in the family, and returns to her room. Jiji Akka then asks Shubham to forget about Kirti's dream, as she also forgot herself.
Further, in tomorrow's Phulala Sugandha Maaticha episode, Shubham and Kirti don't eat anything. Bhingri asks Kirti to eat something, but Kirti denies her telling that she's not hungry. Bhingri tells her that she knows that Kirti's not eating because Shubham hasn't touched the food. Jiji Akka who's sitting near them hears their conversation.
Meanwhile, Shubham sits at the door and Bhau comes to him after a while. As Bhau talks with him, Shubham brings out his feeling in front of him. Shubham tells him that a relationship isn't something that gets torn apart by small arguments. Further, he asks Bhau that the family praised Kirti when she showed her courage and brought honor to their name, so why isn't everyone supporting her to pursue her dream? Shubham's questions leave Bhau speechless, but Shubham still seems to have the will to fight for his wife's dream.
Image source: Hotstar