Planet Marathi To Launch India's First, Exclusive Marathi OTT
Passionate filmmaker and producer Akshay Bardapurkar of Planet Marathi to launch an exclusive Marathi OTT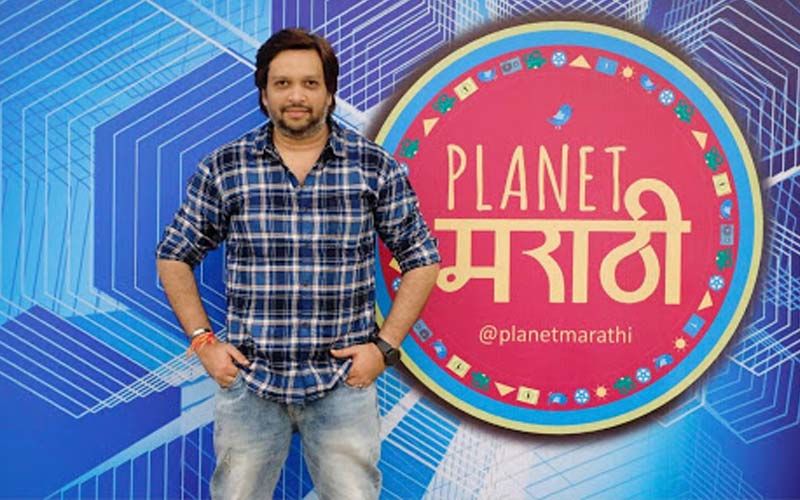 OTT's are taking over entertainment globally! For the lack of an exclusive Marathi OTT platform, Akshay Bardapurkar in association with actor Pushkar Shrotri, and music composer Aditya Oak are all set to launch Planet Marathi OTT. This is India's one and only platform meant for Marathi audience.
Planet Marathi OTT's has a powerful tagline, 'Ma Mancha, M Marathicha'. The platform has a range of binge-worthy Marathi content like films, theatre, television shows, infotainment, educational content for kids, fiction, non-fiction, reality shows, etc. The app will soon be available for all IOS and Android users around the world. Unlike most OTT'S the premium subscriptions will be made available at affordable rates and all age groups can enjoy the diverse content like karaoke songs, recipes, yoga, health, and live-fitness videos in addition to the regular entertainment.
Producer Akshay Bardapurkar who is the CMD at Planet Marathi Seller Services Pvt. Ltd, says "Marathi films lack the edge in calculated box office releases. Planet Marathi aims to simplify this for talented filmmakers, who want to reach the global audience without worrying about consuming the budget on marketing the films rather than crafting it. Planet Marathi's overarching vision is to create an ecosystem where Marathi films, filmmakers, artists, technical teams, and most importantly the language thrives".
Actor Pushkar Shrotri defines Planet marathi OTT as a 'new-age entertainment' solution. He believes, that with the changing patterns of content consumption, Marathi industry needs to adapt to the OTT culture. Aditya Oak Music composer and COO at Planet Marathi Seller Services Pvt. Ltd. also expressed the honour and excitement to be a part of this one of a kind project that changes the definition of entertainment for Marathi industry.
Image Source: a
kshaybardapurkar.com