Pranali Bhalerao Flaunts Her Picture Perfect Lean Bod In This Glam Photo Shoot
Takatak fame Pranali Bhalerao stuns fans with her unmatched glam game flaunting her picture-perfect body in her latest photoshoot.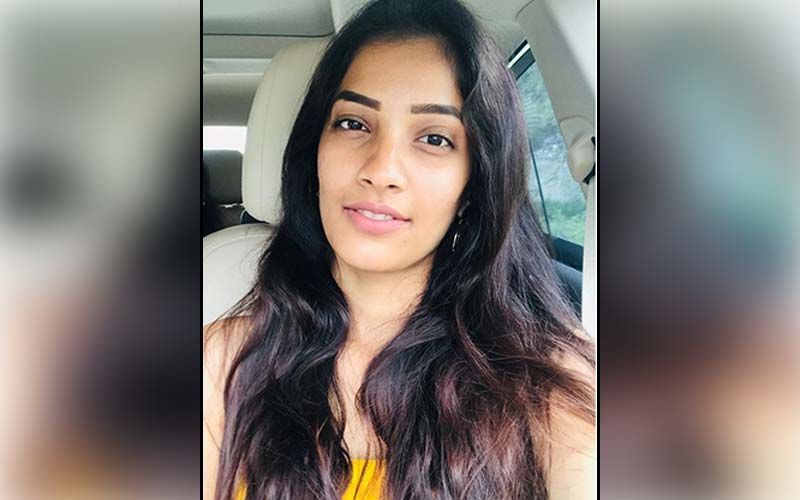 Takatak star Pranali Bhalerao is one of the most active young celebrities on social media. Being a talented actress and a stunning model, Pranali likes to keep her fans updated with constant posts on her social media handle. Her Insta profile is surely impressive, as she has filled it with her astounding photographs. The actress has become a fashion icon for girls because of her elegant taste in fashion.
The actress recently took to Instagram to flaunt her picture-perfect body on social media with her pictures from the latest glamorous photoshoot.
Displaying her unmatched glam game, the actress donned a stunning cream-colored one piece, perfectly complimenting her lean body. The actress looks absolutely glamourous and elegant in this dress. Her pictures are just overflowing with her confidence and boldness. Her on-point makeup, stunning hairstyle, and all the beauty accessories increased the beauty of her look exponentially. Slaying every guy's heart, the actress struck some bewitching poses flaunting her captivating charms. The concept of photography and the whole theme also gave inspiration to models and photographers. And not to mention the caption that perfectly gave an expression of her looks saying "𝗙𝗮𝘀𝗵𝗶𝗼𝗻 𝗶𝘀 𝗮𝗿𝘁𝗶𝘀𝘁𝗶𝗰𝗮𝗹𝗹𝘆 𝗱𝗲𝘀𝗶𝗴𝗻𝗲𝗱 𝘁𝗼 𝗲𝘅𝗽𝗿𝗲𝘀𝘀 𝘁𝗵𝗲 𝗯𝗼𝗹𝗱𝗻𝗲𝘀𝘀 𝗼𝗳 𝗯𝗲𝗮𝘂𝘁𝘆 🖤". Fans are astounded by this look of Pranali and are flooding her comment section with praises and love for her.
Meanwhile, on the work front, the actress has recently surprised fans with the announcement of the sequel of her hit adult comedy film, Takatak. Soon she'll also be appearing in her upcoming web series starring actor Aarya Babbar opposite her.


Image source: Instagram/pranali.bhalerao