Siddharth Jadhav and Prathamesh Parab Starrer New Marathi Film Khichik Releases Today
Siddharth Jadhav and Prathamesh Parab Starrer 'Khichik', helmed and written by Pritam SK Patil, releases today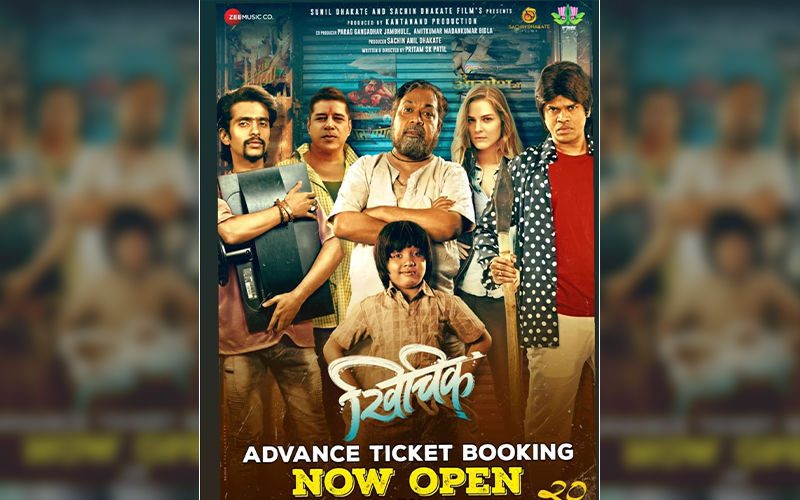 Prathamesh Parab has become popular among young fans with his memorable performance in films like Timepass, Balak Palak and recent hit Takatak. His much awaited new dramatic film Khichik is releasing today in cinemas all over. He recently took to Instagram to share his excitement about the release of the film. This new poster he shared states that advance booking for the film is now open. The posters and trailers of this film has stirred up a lot of curiosity in Marathi fans.

Another attraction of this film is Siddharth Jadhav, who will be seen playing an interesting role of a retro hero who follows Mithun da style! As it is seen in the trailer, everyone is concerned about 'Khichik', which leaves fans curious about what exactly is 'Khichik'. Well, the wait is over and fans can find out about it in cinemas today!
While the title 'Khichik', resembles the sound of clicking photographs, it's not quite related to it. The trailer shows that everyone in the village is worried about something that happened because of this 'Khichik' that starts with a bit of comedy but ends up as something tragic. The story is about a village, their faith, their relations, their romance and the brotherhood they share! One can tell from the trailer that the impeccable cinematography, direction, acting and music promises sure shot entertainment.


Image Source:- instagram/prathameshparab