Siddharth Jadhav Expresses His Grief As Chetan Kondvilkar Passes Away Due To COVID-19
Siddharth Jadhav mourns the sad demise of Assistant Director Chetan Kondvilkar.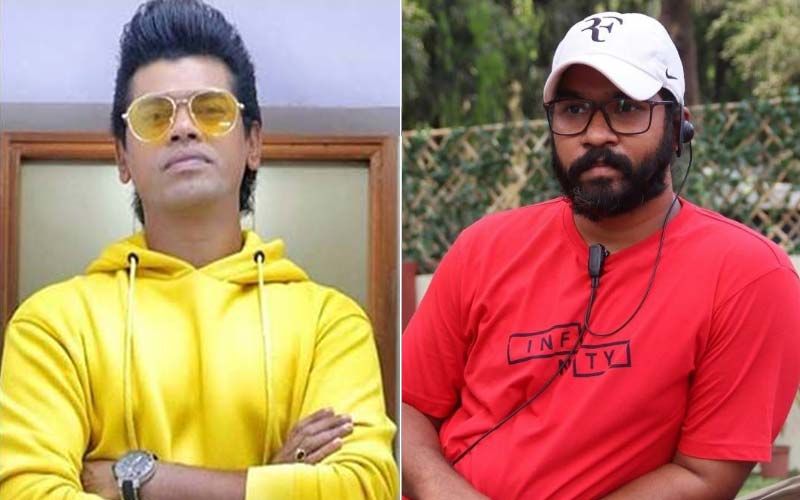 The Dhurala actor Siddharth Jadhav mourns the sad demise of his friend and Assistant director to many Marathi movies Chetan Kondvilkar. Chetan gave a tough fight to COVID-19 but ultimately succumbed. The untimely and sad demise has left the industry in shock.
Siddharth Jadhav is an avid social media user and in the current phase of the pandemic, social media is the best medium to keep in touch with the fans. Siddharth always shares his feelings with fans. In his recent post, he updated a post where he paid homage to his friend and Assistant director Chetan Kondvilkar.
Siddharth Jadhav captioned the post - "Chetan Kondvilkar मित्रा.... भावपूर्ण श्रद्धांजली (Friend …. Heartfelt condolence)".
Siddharth is very caring about his friends, co-stars, and crew members and always vocal about their well-being. Fans are mourning with the industry and stars through their re-tweets and love in the comment.
Chetan Kondvilkar started his career in 2012 with Yedyanchi Jatra as chief assistant director and in the same year he assisted in a couple of other Marathi movies titled "Aalaap" and "4 Idiots' '. The other prominent movies of his career are "Dna Mei Gandhiji'', "Aasud, Gavthi'', "Just Gammat'', "On a Quest'', "Aashiyana" and "Hemalkasa". Whereas, his recent "Satyashodhak" is on the floor and slated to release in November this year. With a heavy heart and great loss the industry bids farewell to this talent.
Image source: Instagram/siddharth23oct/twitter/SIDDHARTH23OCT