Sonalee Kulkarni Starrer Super Action-Thriller Marathi Film 'Vicky Velingkar' Out Now
Sonalee Kulkarni is all set to dazzle in the cinemas with her power-packed performance in Vicky Velingkar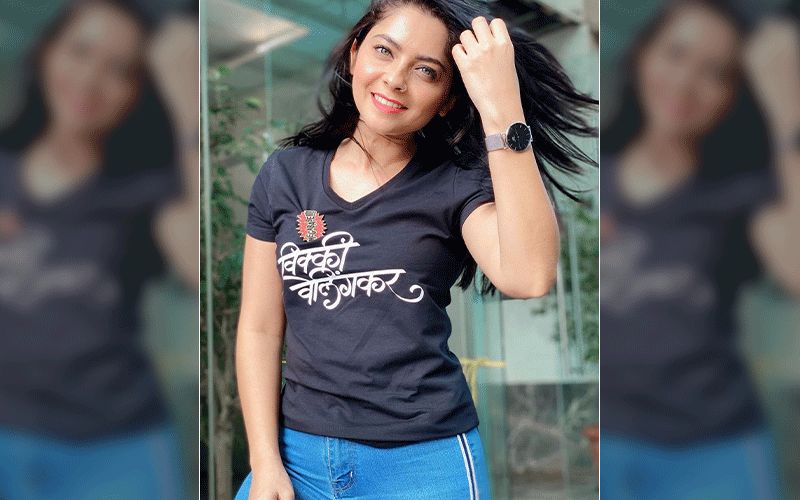 An intense and dashing Sonalee Kulkarni can be seen chasing masked cyber-criminal in her latest poster announcing the release of the film today! Sonalee is now going to chase movie theatres too, with the same lightning-fast speed!
'Vicky Velingkar' is the story of Vicky played by Sonalee Kulkarni who is a comic artist. She finds herself trapped in a web of cybercrime that is spun by a masked criminal. Vicky tries to solve this mammoth riddle as her existence is at stake. The film involves crime, murder, suspense and visual effects seen never before in Marathi films.
Kulkarni's 'Vicky Velingkar' look is young, energetic, sporty and boyish. It is quite contrary to her usual attire especially because we all are used to see our Apsara in a feminine look, where she embodies beacon of sensuality! Looking at her action-ready avatar, audiences are curious to know if they will see Sonalee do some action sequences in the film!
Her dialogues and acting in the trailer is so captivating, you will find yourself curious to know if Vicky lives to see the end of the battle.
In an industry that has seen actresses doing romantic numbers or soft feminine roles, Sonalee Kulkarni is changing the trend. This is her second film in a row where the lead is a female, and the central characters is so heroic that it will inspire other women! Her last film 'Hirkani' directed by friend and co-star Prasad Oak, was based on the life of the amazing mother 'Hirkani' who climbed down a deadly cliff of Raigad Fort Maharashtra during the time of Shivaji Maharaj, only to tend to her wailing child. In this film, she is a woman competing in a field predominantly ruled by men.
The film is helmed by Saurabh Varma and Sangram Samel, Spruha Joshi and Ketan Singh will be playing pivotal characters in the film. Strong female lead, amazing graphics, captivating crime thriller sequence and lots of entertainment promised by Saurabh, certainly makes this a must-watch!


Image Source:- instagram/sonalee18588