Spruha Joshi Shares A Glimpse Of Her Back Screen Shenanigans
Spruha Joshi goofs around on stage with her Sur Nava Dhyas Nava Aasha Udyachi team.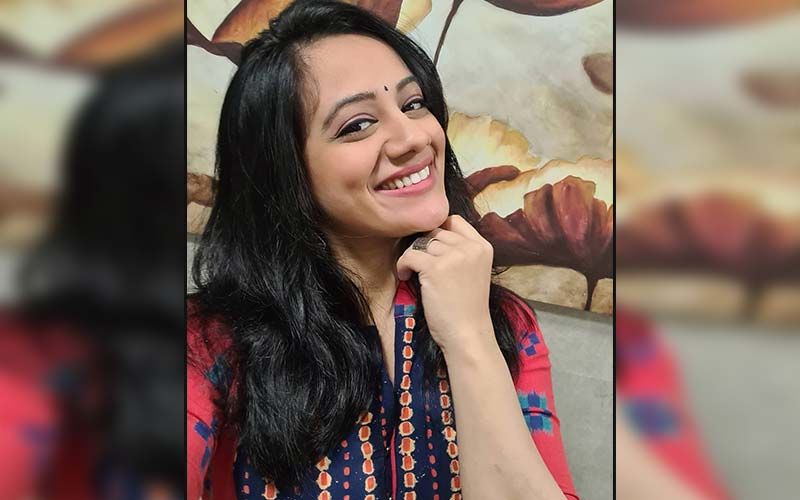 Spruha Joshi has been hosting the Marathi singing reality show 'Sur Nava Dhyas Nava Aasha Udyachi' since 2018 and now taking over the season fourth as well. The actress is always seen shocking everyone with her soulful voice and having fun with her coworkers on the set of 'Sur Nava Dhyas Nava Aasha Udyachi'.
Spruha Joshi is quite active on her social media and often shares the behind-the-scenes from the singing reality show. She recently posted a video of her back screen shenanigans from the set. In the video shared by her, She was seen sitting on the stage surrounded by her coworkers and goofing around with them while she plays with the musical instruments. Thanking her team for putting up with goofiness, She wrote ''Thank you team *Soor Nava Dhyas Nava* for letting me be myself.. putting up with my madness.. and keeping my spirits high in life... I'm grateful forever!''
Sur Nava Dhyas Nava Aasha Udyachi is a Marathi singing reality show which allows the youth to showcase their talent and passion for singing. The reality show which has been going on since 2017 will be saying goodbye to its fourth season with the grand finale of the talented contestants who made it till the end on 13th June 2021. It will be airing on Colors Marathi at 7 pm.



Image source: Instagram/spruhavarad