Sunny: Lalit Prabhakar To Play The Lead In Hemant Dhome's Next Marathi Film
'Sunny' teaser poster! Lalit Prabhakar revealed his next project with Hemant Dhome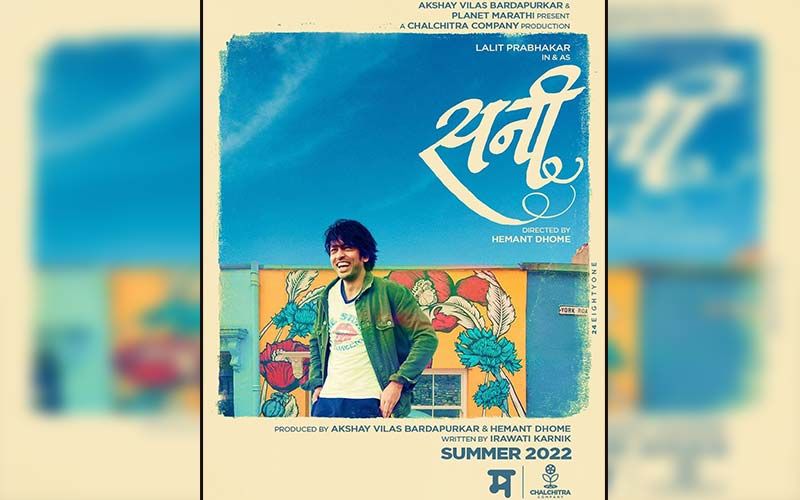 The popular Marathi superstar Lalit Prabhakar, who earned fame for his movies like 'Anandi Gopal', 'Hampi', 'Smile Please', made his debut on the OTT platform with Sarang Sathaye's 'Shanti Kranti'.
The actor Lalit Prabhakar has revealed a teaser poster of his upcoming Marathi film titled "Sunny'" by actor-director Hemant Dhome.
Lalit Prabhakar taking to his Instagram account revealed the teaser poster of his upcoming film and captioned the Instagram post as - "यंदाचा उन्हाळा होणार 'सनी' (The summer this time will be Sunny)". This colourful poster is showing that the actor is smiling brighter than the morning sun in his casual and cool outfit. The poster depicts that this movie has something very important and positive in it.
However, if we talk about the movie, filmmaker Hemant Dhome says - "This movie is very special to me. I have lived the life of 'Sunny' to some extent myself. So this personality line is very close to mine. I am sure that Lalit Prabhakar will give justice to this role and I am very excited and happy to be working with Akshay Bardapurkar for the first time"
Talking about the movie, bankrolled by Akshay Vilas Bardapurkar and Planet Marathi, "Sunny" is also co-produced by 'Chalchitra Film Company'. The story of the movie is written by Iravati Karnik and probably will be released in 2022.




Image source: Instagram/lalit.prabhakar