Filhaal 2 Actress Nupur Sanon: 'Akshay Sir Told Me I Was Calmer This Time'-EXCLUSIVE VIDEO
Filhaal 2 actress Nupur Sanon talks about the response to the music video, how it has prepped her for films, the kind of work she is looking for in films and how she is paving her own path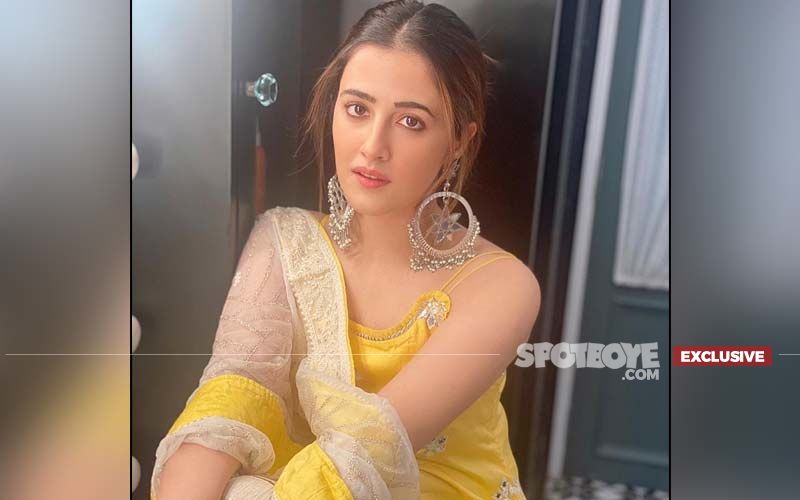 Nupur Sanon made her debut in the showbiz in an unconventional way, with a music video. She appeared in B Praak's 2019 single Filhaal, opposite Akshay Kumar, that depicted a tragic love story. The song and the video became a huge success crossing one billion views on YouTube and giving way to a sequel to the video, Filhaal 2, that released earlier this month.
The video is nearing the 250 million views mark on the platform and in an exclusive conversation with Spotboye.com, Nupur gets candid about her journey from Filhaal to Filhall2 and the future. Read excerpts from the interview:
Nupur, the song and the video of Filhaal 2 is being loved all over. How has been the 2 response that you have received?
It has been an amazing response. I was a bit more scared and nervous this time as we had certain expectations and we knew we would be compared with Filhaal. But that just went away in just 10 minutes with the response we got. Filhaal 2 has got more love than Filhaal and people have been on this journey with us from Filhaal to Filhaal 2. A lot of films don't get the love that we are getting for our music video.

What difference did you notice in yourself between Filhaal and Filhaal 2, in the terms of your comfort level with Akshay and your ease in front of the camera?
The comfort level was way more this time. The first day when I went on set for Filhaal, I was really nervous. As a newcomer, you already have this nervous energy, as everyone around me, from the singer, lyricist, director to my co-star were big names while I had never been in front of the camera. In my first scene only with Akshay sir, it was the flashback of our chemistry, we had to be close and I was a bit scared but the ice broke instantly as he is so funny. He has this Punjabi-Delhi thing that I connect with a lot.

But during Filhaal 2, I didn't have to think much before saying or asking anything. During Filhaal, I had this feeling that I was new so I shouldn't ask much and just keep quiet and do my work. But by this time, I had gotten so comfortable with the whole team that I asked hundreds of questions whenever I didn't understand anything. I was more open this time around, firstly as a person to everyone on set and secondly as an artist. I have also been getting great response about my growth as an actor. People from the Filhaal team, including Akshay sir said that I was calmer this time around. As a newcomer, you feel like your eyes don't speak much but this time people told me my eyes were speaking and that was what I had been waiting for.
How do you think that your experience of two music videos prepped you for your impending stint in films?
Had I got into films first, I don't know if I would have performed as well there as I didn't know the technicalities. But with these music videos, I have got these briefs. It won't be an alien environment. The most important thing on set is to live in the moment and for that, you have to feel very comfortable on set. I have run crying like a mad person, so now you can put any number of camera and crew around me, and I won't be bothered. That comfort level has come now.

Now a difficult question for you. You and your sister Kriti Sanon have both worked with Akshay. Who do you think looks better with him?
It isn't difficult, it's me. But I am just giving the answer for the current time and when Bachchan Pandey comes out my answer would have changed accordingly. Although, at this point it's me, purely because of the response that I am getting from people for my chemistry with Akshay sir. People are rooting for it.

Now that you are on your way to step into films, what kind of work and scripts are you looking for?
Honestly, I am not in a place where I can pick and choose. From the outside, it might seem that since I am Kriti's sister, I might have many choices, but it isn't like that. I have given a couple of auditions that didn't work out, but I learnt and grew from there. Now, when I get to know about some project that I feel excited about, I prepare myself more for that. As an actor, I don't think I have someone who will give me a second chance if I don't perform well in my first. Nobody would have given me Filhaal 2 if I hadn't done well in Filhaal. It's a practical business world and I don't have anyone looking out for me, except my sister emotionally, who herself is still making her own mark. I am trying to give auditions for meaty scripts in which there is something for the actress to do. I am looking for something that takes out my emotional graph and is closer to me.

Agreed. Also, Kriti is still making her own path and you need to have your own share of struggle…
I am making my own route. Many people questioned my choice of starting with a music video. They are in trend now, but when we did Filhaal, it wasn't that much. Generally, people have a stereotype that if someone has been a music video, they can't be look up to as a leading actor. But at that time, my heart said yes to Filhaal and actually when I signed for Filhaal, Akshay sir wasn't on board, there was someone else. To me, it was a chance to show my acting skills, so the means didn't matter to me.
Even though Kriti might have more experience about films, you have more experience about music videos now. So, any advice that you might have imparted to Kriti on that?
I have a lot of things that I can tell her, so when she decides to do one, I might share that with her.



Image Source: Instagram/nupursanon, Idyah PR