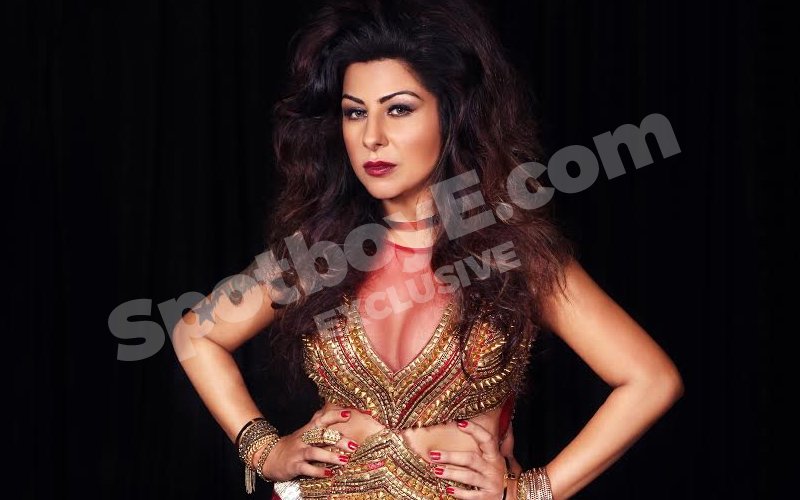 After staying away from music for almost 3 years -- her last hit was Sadda Dil Vi Tu (ABCD: Anybody Can Dance, 2013) -- Hard Kaur is all set to make a comeback with her latest single, Sherni. Ahead of the song's release on July 26, SpotboyE.com catches up with the rapper for an exclusive chat. Excerpts:




You were missing in action for the last 2-3 years...
I turned down a lot of work, because composers and labels were reluctant to experiment. As an artiste, you need to evolve constantly, but the people here don't like that. Mujhe meri mom ne hamesha sikhaya hai ki wahi karo jisme khushi mile. Roti toh Gurudware ke bahar bhi mil jati hai. Ask these composers and rappers what real hip-hop is and they wouldn't know a thing. I have now launched my own record label and I wish to promote fresh talents.

Tell us about your latest single, Sherni
I had made it 4 years ago. The track is about women empowerment and a lot of people told me that I should have released it during the Nirbhaya rape case in 2012. But I did not want to take advantage of the situation and so, didn't release it. Also, music companies don't support this kind of music. Last year, I made some of my friends hear it and they said I must release the track, because it is so me.




You feel strongly about women's issues…
Every day, we wake up to hear that a woman was killed or molested only because of her clothes. With Sherni, I want to tell women to stop accepting the double standards of the society. My song is about giving a f**k to people and living your life the way you want to.

You have always been controversial. Getting drunk, abusing people at events --- the allegations are many...
People have always spoken s**t about me and I have given a f**k about it. Whether I am drunk or sober, I have always spoken the truth. There are times when you go astray. Everyone makes mistakes, but that does not make him/her a bad person. I have also had my share of mistakes, but I have learnt from them. I am a new Hard Kaur now.




Coming back to Sherni, is it a reflection of your personal struggles?
I have always been inspired by my struggles, and they are still on. Last year, I lost my younger brother who was only 12. His death made me decide that I will be happy, come what may. Earlier, I was frustrated because I did not get a chance to make the kind of music I wanted to.

How did you deal with your brother's loss?
I distanced myself from a lot of people and would not attend too many events. I would keep crying and even abuse people. But yes, after the last 2 years, I have emerged stronger -- I stopped drinking and also made many songs of my choice.

Who was your biggest support in this phase?
My mother. She has always encouraged me. People criticise her, but she is a brave lady.




Is it difficult being a female rapper in India?
Yes, but that's the case everywhere in the world. You need to be really good if you want to be noticed in this male-dominated industry. I feel this is one of the main reasons we don't have too many female rappers and music composers.

When will we hear your rap in Bollywood?
Very soon. Now that I have become a composer, I know my friends in the industry will support me.

Most of your songs are based on alcohol and the lyrics too are quirky. Don't you think such songs will affect the society negatively?
Rappers don't force anyone to drink or consume drugs. I don't think hip-hop or rap is all about abuses. There are one or two F words and people pick on that, but what about the rest of the track? Also, parents should not allow their children to listen to such songs.

Who are your favourite rappers in India?
I like Yo Yo, Raftaar and Divine because these guys actually try and innovate a lot.


Image Source: facebook/officialhardkaurworld