Palak Muchhal: I've Rejected Many Songs Because The Lyrics Were Vulgar And Cheap
Palak Muchhal has been in the industry for only 4 years, but the singer has made a mark already with hits like Laapata (Ek Tha Tiger), Meri Aashiqui (Aashiqui 2) and title track of Prem Ratan Dhan Payo under her belt.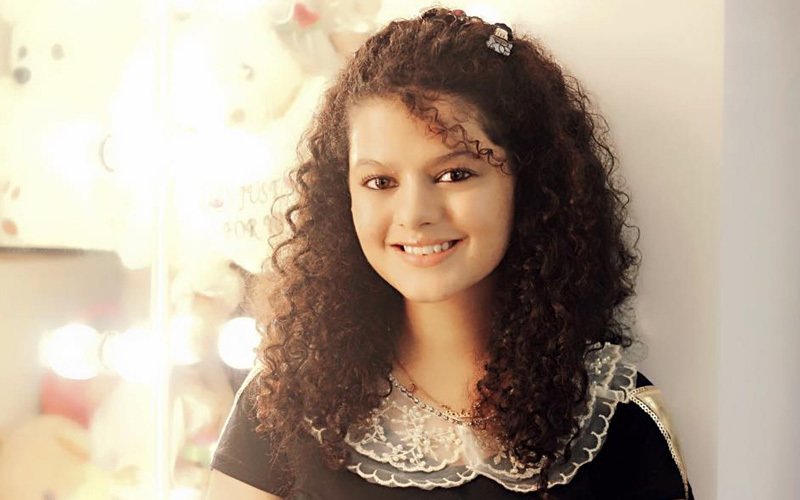 Palak Muchhal has been in the industry for only 4 years, but the singer has made a mark already with hits like Laapata (Ek Tha Tiger), Meri Aashiqui (Aashiqui 2) and title track of Prem Ratan Dhan Payo under her belt.
The singing sensation talks to SpotboyE about her journey in Bollywood, how she can never croon like Shreya Ghoshal and more. Excerpts:
How did you get interested in music?
I remember when I was about three, we had a family function. Since all my family members were performing, I told my mom that I too want to do something. She assumed that I would recite poetry on stage, but I sang Chal Re Sajni Ab Kya Soche. That's when mom found out about my interest in singing and my parents made me join singing classes - I learnt Hindustani classical, voice culture and Urdu. Then, at the age of four, I got selected for Kalyanji Anandji's group.
Your parents even moved to Mumbai to further your singing career...
We lived a very comfortable life in Indore, but my parents left everything just for me and my brother's (Palash) careers. They always supported every move of ours.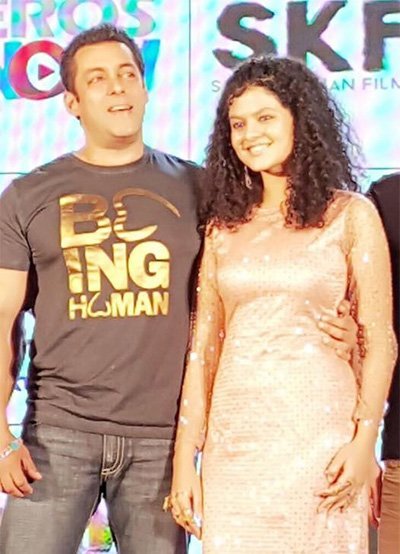 Salman Khan has been instrumental in establishing you in Bollywood...
In the first meeting itself, Salman Sir told me that I will be singing for his movie and went on to recommend me to Aditya Chopra Sir. This is how I got Laapata (Ek Tha Tiger), after which I sung for Aashiqui 2. Post that, there was no looking back.
Many feel that you sound like Shreya Ghoshal. What do you have to say?
Comparing with me with my favourite singer Shreyaji is the biggest compliment for me. Personally, I don't think I sound like her. I can never sing like her because she is a legend.
What are the things you are careful about before recording a track?
Post Aashiqui 2, all the songs I got, belonged to a romantic genre. But Himesh Sir (Reshammiya) experimented with my voice and pushed me to sing high-pitched songs. My vocal range has improved working with him.
I'm not only particular about the scale of the songs but also about the lyrics. I ask the composers to mail me the song first and then my mom goes through it. I don't sing songs with vulgar and cheap lyrics. There have been times when I have not sung a song just because the lyrics were indecent.
Has that offended any music composers?
Fortunately, the people whom I have worked with have been very co-operative. They have never got offended since they know that I don't sing such songs. Even if they are offended, I can't help it because I'm very particular about lyrics.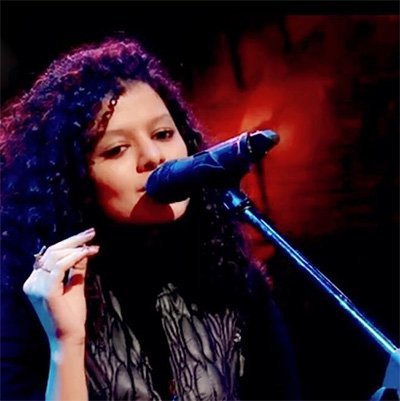 Do you follow any norms when you perform at concerts?
I don't perform at places where food or drinks are being served because I believe by doing so, you demean the artist. I've been following this rule since my childhood. Also, Palash and I don't perform at places where alcohol and non-vegetarian food are served. I don't consume alcohol, don't smoke and am a pure vegetarian, and I don't want to promote any of these.
Are these rules laid out by your family?
Yes, these terms are laid out by them. Also, I feel that I perform for a good cause and not just for entertainment. Whenever I'm at a concert, there is a kid waiting to get operated hoping for a better life. Despite these norms, I have never faced a paucity of concerts.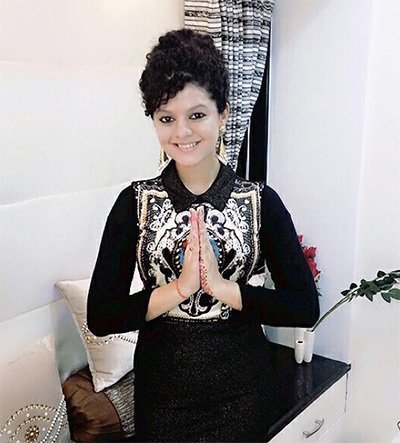 Tell us more about your charity concerts for heart patients...
For the last 15 years, my brother Palash and I have been doing these concerts for kids suffering with heart ailments. We have funded heart surgeries of 823 kids. The first time I performed was for a boy named Lokesh. We set up a small stage and started singing on the street. That show itself got us Rs 55,000. Now, that I have a few hits in Bollywood, I can help 9-10 kids in one go.
You've also started a channel on YouTube. What's that all about?
The company One Digital had approached Palash and me for the channel. My channel will have everything related to my life, including my performances. This is one medium which bridges the gap between me and my fans. I've got a phenomenal response from the audience. Next week onwards, whenever I perform anywhere in India, I shall be singing a song in the local language and then will be uploading the same on the channel. This will be a treat for my fans from that particular city.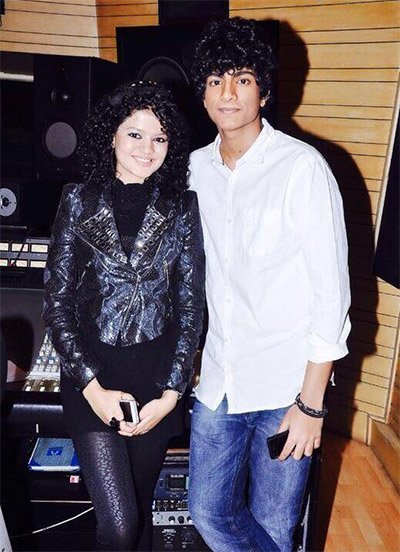 Lastly, what's it like when you and Palash jam together?
It's an emotional moment for me when I record a song for Palash because he is younger to me by three years, and I have watched him grow as a musician. When we're at the studio, we are very professional. But we do settle scores when we come back home (laughs).
Image source: facebook/PalakMuchhalOfficial