Sachin-Jigar: We Will Not Do Films Where Music Is Overpowered By Money
Music composers Sachin-Jigar have given many hits in Bollywood- their latest rendering being Meri Pyaari Bindu, which released yesterday. Read on to know more about their musical journey in this exclusive chat...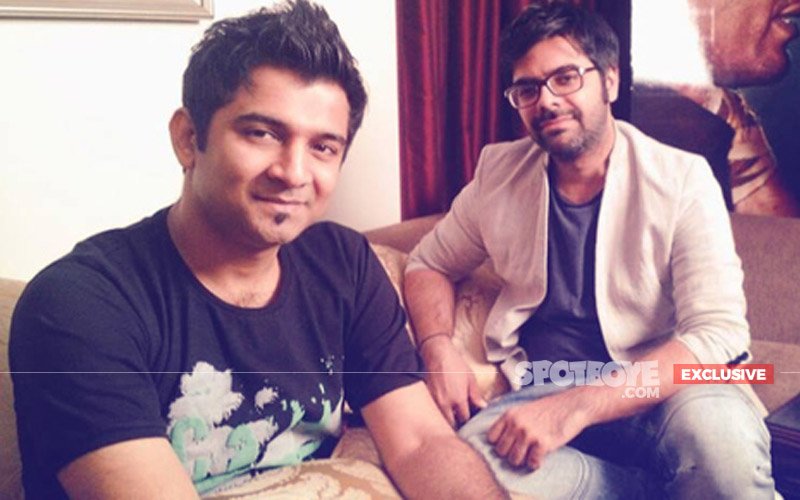 The music composer duo, Sachin-Jigar had a rough 2016 with Flying Jatt as their music did not get a good response. But now they are back and juggling with projects like Ishq Vishk 2, Haseena and a few more.
In a candid interview with SpotboyE.com, the talented composers talk about their latest film Meri Pyaari Bindu and more...
Excerpts from the conversation:
How did you bag the project Meri Pyaari Bindu?
Jigar:
We have this long relationship with Maneesh Sharma since the time we did Shuddh Desi Romance and we always wanted to work with YRF again. We bumped into Maneesh at YRF once. That is when he told us that if we were free a couple of months down the line, there is one film which he would want us to work on. That's where it all started. It has taken us a good one year and three months to complete the film.
Last year, you did Flying Jatt and the music of the film did not garner good response. What went wrong?
Sachin:
We cannot expect ke har gana hum banaye woh popular ho. I think you have to gracefully accept that sometimes your work doesn't get the love that you want. Sometimes we get the love sometimes we don't, but tell me who comes to the studio to make a mediocre song?
Jigar:
I would still like to say that Flying Jatt had some very good tunes. We are proud of the album. Maybe a few years down the line, its music will be appreciated. The title track Beat Pe Booty and all the songs had the vibe which I really liked. I don't think anything was really wrong with the music for it to not work. We don't know what happened. Maybe the audience was not ready or maybe we did the right music at the wrong time.
Many composers say that the labels and the producers take the creative call about the choice of singers and composers. What does Sachin-Jigar have to say about it?
Sachin:
I agree with what you say but a sword has two sides. So, I feel sometimes there is creative interference. Like with Maneesh in Meri Pyaari Bindu, we were not pushed to do something. But yes, I agree with you there are times as a music composer you feel, you want to explore another voice or give another shot at lyrics but nahi ho pata.
Jigar:
Like Mana Ke Hum Yaar Nahi was composed like a ghazal but the producer interfered and asked us to make the song more commercial and I think that has really worked for the film. I label these things as creative inputs which help us do better. Coming to the choice of singers and lyricists, the producers will of course have a say because they are pumping in a lot of money. But, we will not do films where music is overpowered by money. Music being overpowered by music is acceptable.
So, has that ever happened with you guys?
Jigar:
Yes, many a times.
Sachin:
I agree with him. But, even if it has happened, I would not want to say that Sachin & Jigar walked out of the project. We would gracefully say that, we can't be a part of this.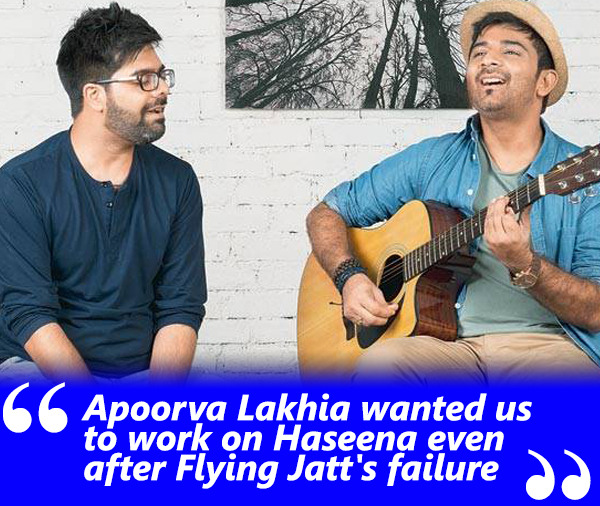 Image Source: india

Frankly, we never even thought that we will come this far. When we were arrangers, we were happy as arrangers. Now when we are composers we take one album at a time. Even for Flying Jatt, we gave it all.
Jigar:
Also, there are producers who really want to work with us. Out of nowhere we got to know that we had our fan in Apoorva Lakhia. When he started writing Haseena a couple of years ago, he said that he wanted to do the project with us. But at that time we weren't ready for the same as we didn't know if we could pull out a gangster film. Despite the failure of Flying Jatt, he wanted to do the project with us.
What do you guys think about recreations?
Sachin:
Recreating one or two songs is fine but if that becomes a pattern, then the audiences might fizzle out. I think the music companies are also realizing that recreations can be used as a tool once in a while but you cannot have recreations in all the albums. We do not live in an era where you buy a cassette. There's too much info on the phone where you have a skip button, you press it and forget the rest. Now, in whatever narrations we sat through, there is no discussion like that. We are all talking about new songs.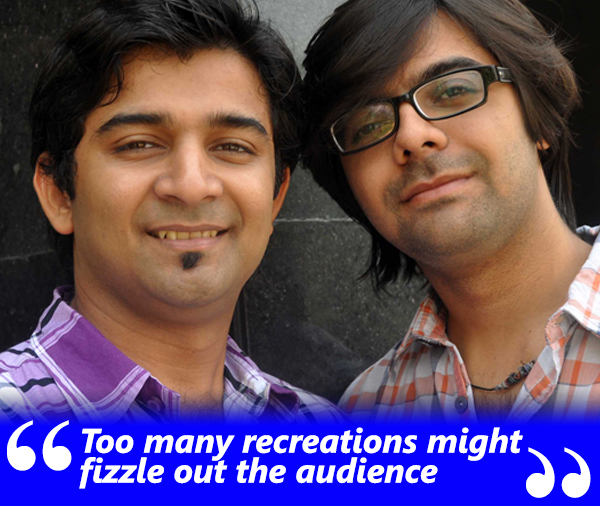 Image Source: chitramala
The last time we heard a complete album was with Ae Dil Hai Mushkil. What are the reasons for complete albums not being made?
Sachin:
Popcorn films need popcorn music. Every composer attempts to make an album which is memorable.
Jigar:
Also, for an album to work, you should have a good audio and visual. It should also reach the right audience. We have had albums that have been really good, but they are not pushed to become popular. Good music is still there, but it is not reaching the right audiences. The album of Poorna was so good, but how many of us really know that?
What is your opinion on actors turning singers?
Sachin:
When Vasundhara Das acted in Hey Ram, did it hurt your eyes? No. When that crossover is organic, it never hurts. We would love to have actors who can sing.
Jigar:
See La La Land- its so amazing. When we go to Prithvi, we see actors singing. Does it hurt us? No. It amazes us how they can sing. If an actor is a good singer, he/she must sing.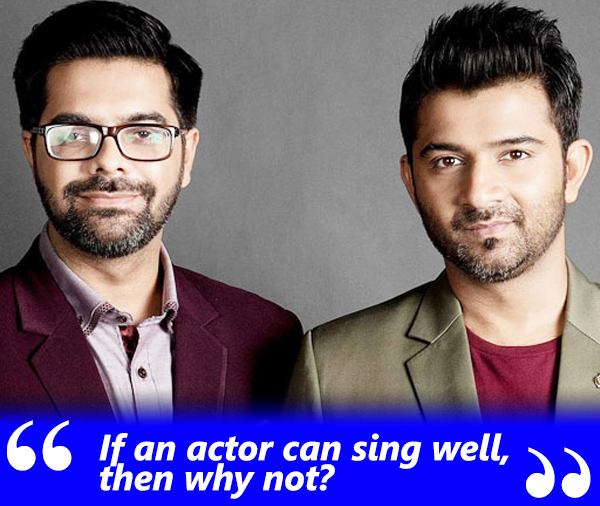 Image Source: starsunfolded

Sachin:
An actor subject to his/her talent is the best person to sing the song as he/she knows the character in and out and can deliver the required expression.
Jigar
(interrupts)
:
When I worked with Rajesh Roshan, we would often have Hrithik coming for the music sessions and he would sing so well. So tomorrow if he starts singing there would be another controversy. If you can really sing well, then why not?
Lastly, royalties continue to be the biggest issue even today. What do you guys have to say about it?
Sachin:
The world is changing for royalties. With people like Javed Sahab and others in the committee, things have changed. In the time to come, it's all going to become a very happy and sunny day for musicians. The rightfulness has come through and there cannot be contracts which take away the moral rights of the musicians because it's unlawful. The light at the end of this tunnel is no more dark.
Thumbnail Image Source: radioandmusic