Afsos Karoge Song Out: Asim Riaz And Himanshi Khurana's Unrequited Love Story Will Break Your Heart – WATCH
The new song Afsos Karoge featuring Bigg Boss 13 lovers Asim Riaz and Himanshi Khurana is out now. Watch the song here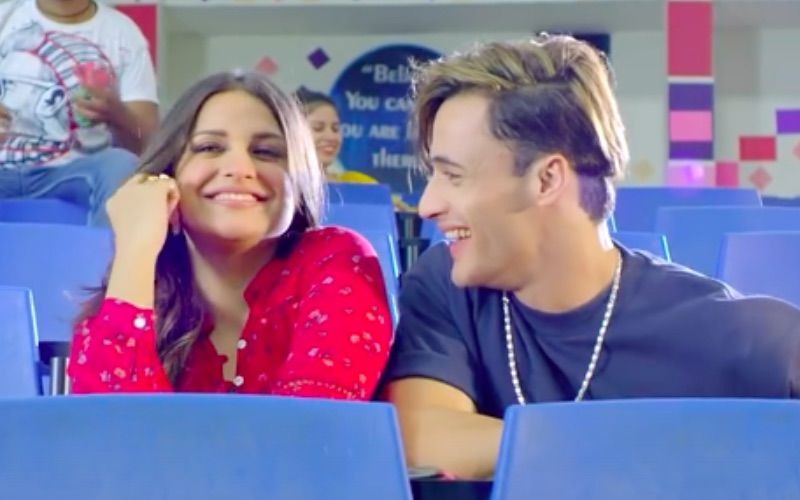 After witnessing the soothing and sizzling chemistry of Asim Riaz and Himanshi Khurana in previous singles, Kalla Sohna Nai, Khyaal Rakhya Kar and Dil Ko Maine Di Kasam, the new romantic track Afsos Karoge will not disappoint you. Though it is a heartbreak song, the couple's sweet romance will steal your heart. The song is about Himanshi and Asim's unrequited love. In the video, we see Himanshi is heartbroken to see Riaz having a kid with someone else. They then start reminiscing about their love in college days but she is sad to see that they didn't end up together. However, she later finds out something that leaves her stunned. Watch the song, to know more.
The song is crooned by Stebin Ben and the lyrics are penned down by Sanjeev Chaturvedi. The track one again is going to be presented by Anshul Garg. Before releasing the song, Bigg Boss 13's first runner up took to his Twitter handle and shared a tweet asking everyone to show love and support for the song, "What's happening everybody? Another half n hour and the song is out. Show me some love and support like never before," his tweet read. As expected, the fans showered him with love and support on social media.
A fan wrote, "Beautiful Song, Very Deep Lyrics, Amazing Voice of @stebinbenmusic. The presentation of song is very admirable. Talking about @imrealasim he killed it yet again. The moment when he delivered the dialogue made us go crazy." Another one wrote, "Soo finally #AfsosKaroge song is out now it's beautiful song by Stebin bin beautiful video by yaad barar & a beautiful work by @imrealasim & @realhimanshi there chemistry make the song"
Image source: YouTube/ Desi Music Factory