American Singer Lil Nas X Launches 'Satan Shoes' Containing Human Blood; Twitterati React, 'I Bought A Pair And My Couch Started Flying'
American rapper Lil Nas X launched shoes, in collaboration with a Brooklyn-based company that contains human blood. The shoes are called 'Satan shoes'. Read what Twitter has to say!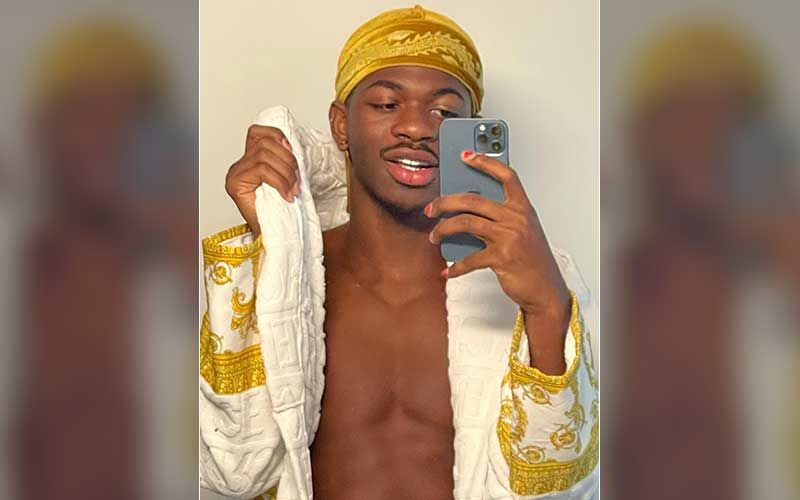 The year 2021 has 'Satan shoes' selling in the markets. And, you can buy these shoes launched by American rapper Lil Nas X, only if they hadn't sold out in under a minute since they were out. The shoes launched by Lil Nas X in collaboration with Brooklyn-based prank company MSCHF contains human blood in it. The Satan shoes have an actual drop of human blood, which is supposedly from the employees of the prank company. Reportedly, the blood is mixed with ink to fill an air bubble in each pair of Satan shoes.
Lil Nas X recently released his song Monetro (Call Me By Your Name). In the music video, the American rapper is spotted wearing the Satan shoes and dances with a person wearing devil horns. According to a report in CNN, the Satan shoes were sold out in under a minute of its launch. Lil Nas X also made a tweet on Twitter after the launch of Satan shoes. He tweeted, "if u want the 666th pair of the satan shoes quote this tweet and use #satanshoes to be entered and I'll pick someone by Thursday" Reacting to his tweet, one user wrote, "Hello lil nas X I bought a pair of your shoes and now I've woke up in hell? Do yk how to help with this issue?" Another user replied and wrote, "I bought a pair and my couches started flying wtf"
Take a look at the Twitter reactions below:
Meanwhile, the sneakers were made using Nike Air Max 97s and it has got Lil Nas X's product in legal trouble. Reuters reported that Nike, the sportswear brand filed a lawsuit against the Brooklyn-based company, but not the rapper, accusing them that they "infringed on and diluted its trademark with the black-and-red, devil-themed shoes". The sportswear brand filed a lawsuit in the New York federal court and stated that the shoes were produced without their approval and authorisation. As the company faced backlash after the launch of the shoes, in the lawsuit, they also mentioned that they are in no way connected with the project. Also Read:
Sharon Stone Recalls Near Death Experience, 'No One's Running Around Trying To Fix You, That's When You Realize How Near Death Is'
Image source: Instagram/@lilnasx