Arijit Singh Thanks All For Extending Help For His Mother And Has A Message Too: 'Please Do Not Overdo Things Just Because You See A Name Called Arijit Singh'
Singer Arijit Singh was overwhelmed to see numerous people coming forward to help him after news of his ailing mother hits the headline. The award-winning singer has a message for his fans too!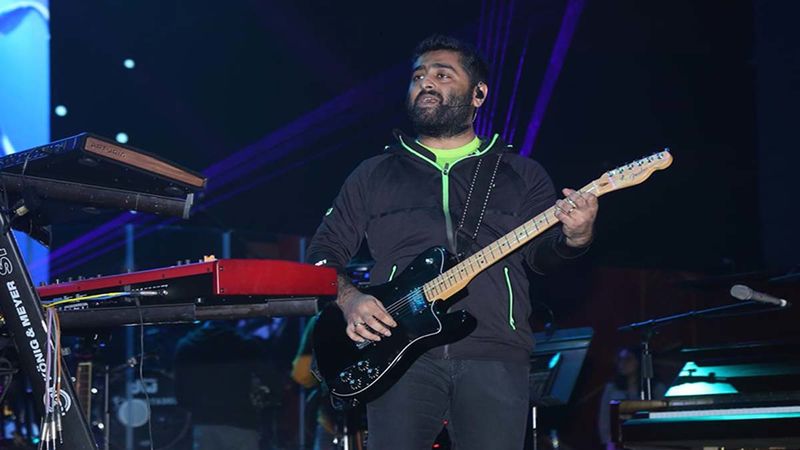 Today morning singer Arijit Singh's mother being hospitalised hit the news, followed by director Srijit Mukherjee and actor Swastika Mukherjee requesting people to help the singer. They were seen asking everyone to donate blood, as the singer's mother required A A-ve blood group. However, the reason for the singer's mother's hospitalization is still unknown. Now taking to his Facebook account, the singer has thanked people for helping him, but also has advice for them.
The singer in his Facebook post was seen advising people not to overdo things to help and understand the need of the hour. He requested people to not just go overboard as they see his name, he wants people to understand and respect each individual otherwise we won't be able to elevate ourselves from this disaster, probably he hinted at the ongoing COVID-19 pandemic. In the end, thanking everyone for the help, he wants people to understand that all individuals are of utmost priority in the current times.
His Facebook post read, "It is my humble request to those who are trying to help me at this hour, Please Do not overdo things just because you see a name called Arijit Singh Until we learn to respect each individual, We are not going to elevate ourselves from this disaster. I am thankful to people who reached out and helped but please remember we are all human beings. Every individual is priority."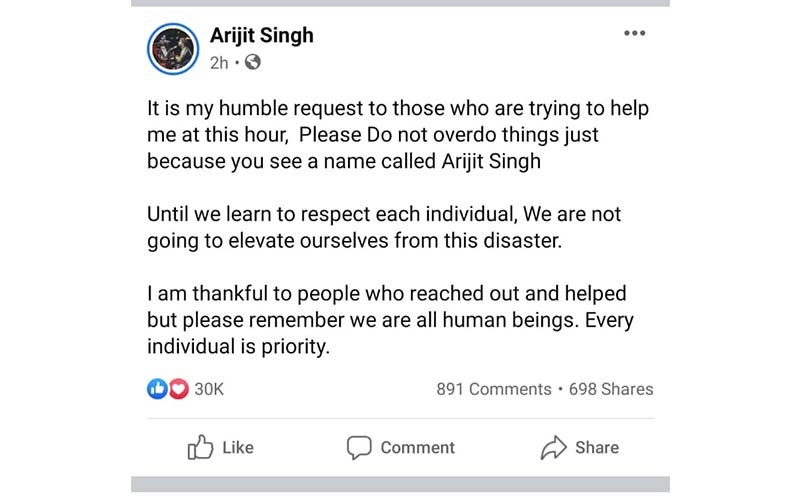 Image Source: SpotboyE archives