Arijit Singh's Mother Hospitalised In Kolkata; Swastika Mukherjee Posts An 'Urgent SOS' Call For Help
Singer Arijit Singh's mother has been admitted to a hospital in Kolkata. This was informed by Swastika Mukherjee, as she asked fans to help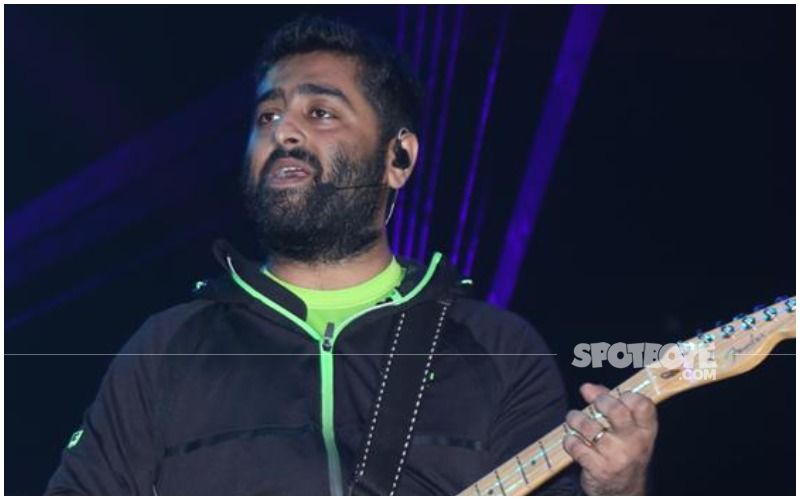 Popular singer Arijit Singh's mother has been admitted to a hospital in Kolkata. While the reason for her hospitalization is unknown, director Srijit Mukherjee and actor Swastika Mukherjee requested people to help Arijit Singh. Swastika Mukherjee posted an SOS message on her Instagram post, and asked people to donate blood. She wrote in her post that an A -ve blood donor is needed for Arijit Singh's mother. Srijit Mukherjee also shared a similar message on his Twitter handle.
Swastika Mukherjee took to her Instagram post and wrote, "Need A- blood for singer Arijit Singh's mother, admitted in Amri Dhakuria. Need it today. Pls contact @swatihihihi with verified MALE DONORS." The Bengali actor posted it with the caption, "Urgent SOS SOS." A few Netizens commented on her post, asking her for the location to donate blood. Meanwhile, Srijit Mukherjee tweeted in Bengali, "#Copied. Need A– donor for singer Arijit Singh's mother in Dhakuria Amri tomorrow. Interested blood donors can contact Nitasha."
Swastika Mukherjee, and in fact, a lot of celebrities such as Bhumi Pednekar, Taapsee Pannu, and others have been using their social media platforms to amplify SOS calls of patients in need of oxygen, hospital beds, medicines, and more.
#Copied
গায়ক অরিজিৎ সিংয়ের মা–র জন্য এ নেগেটিভ ডোনার চাই আগামীকাল ঢাকুরিয়া আমরিতে। উৎসাহী রক্তদাতারা যোগাযোগ করুন ‌নিতাশার সঙ্গে 8017197476‌ নাম্বারে।।

— Srijit Mukherji (@srijitspeaketh) May 5, 2021
Image Source: SpotboyE Archive