Sonu Nigam Donates Blood; Urges All Non-Vaccinated People To Donate As Well: 'There's Gonna Be Acute Shortage Soon'- VIDEO
Sonu Nigam donated blood on Wednesday, and through a video on Instagram, he also urged all non-vaccinated people to do the same. Check it out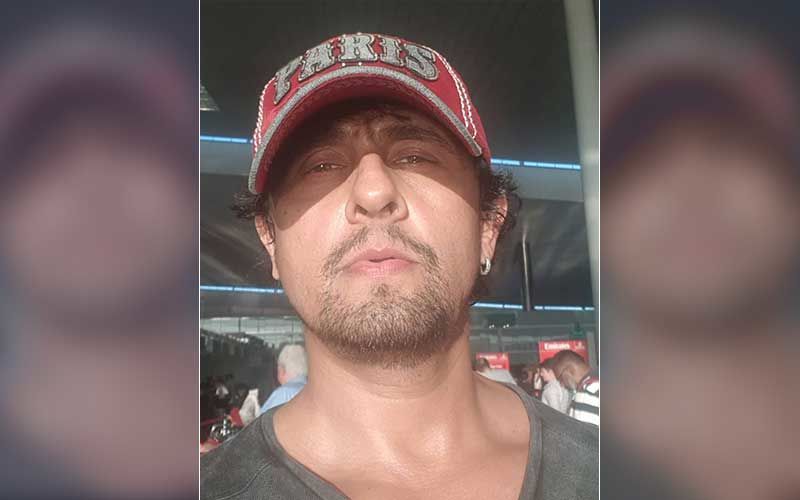 Getting vaccinated against COVID-19 has become extremely important, especially as the number of Coronavirus cases in the country continues to surge. The third phase of the vaccination drive commenced on May 1, and all those above 18 years are now eligible to get vaccinated. This demographic group includes most of India's blood donors. People have been urging everyone to donate blood before getting vaccinated as a person cannot donate blood from the day of taking the first dose of the vaccine till 28 days after the second dose. Sonu Nigam was among those who donated his blood, and he also urged all non-vaccinated people to do the same.
A video that has surfaced on social media shows Sonu Nigam donating blood on Wednesday. He inaugurated a blood donation camp organised by Ameet Satam's Adarsh Foundation at Bharatmata Hall, Vidyanidhi, in Juhu, and he also donated blood himself. Before heading for the inauguration, he also posted a video on his Instagram account, wherein he urged those who hadn't been vaccinated to donate blood. Sonu Nigam revealed that he had earlier tested positive for COVID-19, and that he hasn't taken the vaccine yet.
"#SonuLiveD | VLog 113 | #DonateBlood Non Vaccinated people, come and donate Blood, there's gonna be acute shortage in India soon," he wrote.
Image Source: