Bewafa Tera Muskurana Actor Himansh Kohli: "I Feel Like I Have Been Announced As The Shikara Brand Ambassador In Kashmir" - EXCLUSIVE
Actor Himansh Kohli, whose last two songs—Bewafa Tera Muskurana and Wafa Na Raas Aayee—were shot in Kashmir, talks about his experience of shooting there and rowing shikaras in both songs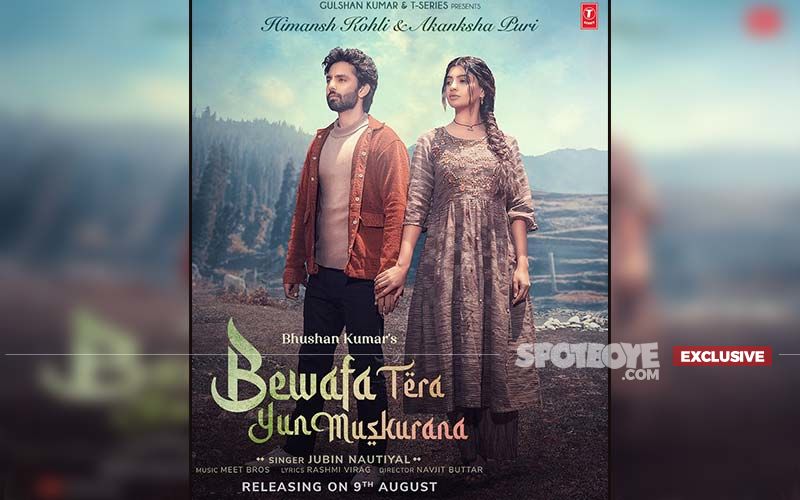 Recently, Himansh Kohli and Akanksha Puri were seen in the music video of the T-Series single Bewafa Tera Muskurana, sung by Jubin Nautiyal. The video is shot in Kashmir and depicts a tragic love story set in the beautiful locations of Kashmir.
Coincidentally, Himansh's last song Wafa Na Raas Aayee was also shot in Kashmir and in an earlier conversation with SpotboyE.com, the actor had shared how he even has some amazing personal memories of the place from his childhood vacations. Ask him how it was to return to Kashmir, where now he has not just good personal but professional memories as well, and he admits, "I was just thinking two days back about how there was a time in my life where I was so desperate to shoot in Kashmir. I would ask everyone to take me there for shooting but jab upar wala deta hai chappad faad ke deta hai."
Himansh admits how he feels lucky to be getting such chances. "Now I am getting such amazing songs and equally amazing people to work with and to add to that, the response has been so amazing. So, just fingers crossed, prabhu jo aa raha hai, chalate raho," he quips.
Akanksha, who stars opposite Himansh in the music video, shares that Himansh has rowed a lot of boats for this song. "Chappu bahut chalaye hain inhone and he has come back with pumped up biceps," she laughs, to which Himansh butts in, "Chappu chalane ki training jo ho gayi hai meri itni."
Referring to his previous song, where again he had rowed a shikara, Himansh confesses that now it seems like a good business idea to invest in the boats. "I feel like I have been announced as the shikara brand ambassador in Kashmir. I think it's a good side business for me to buy some shikaras over there and put them in business with the name of Himansh Shikaras," he chuckles.
Akanksha goes on to share that she noticed that there is one shikara on Dal lake with his name, to which Himansh clarifies, "The person whose shikara we rowed and shot with in Wafa Na Raas Aayee, has put our pictures in it and I got to know that now many people want to ride that. The song got very famous there and it has piqued the interest of people there to ride it," he concludes gleefully.
Image source: Instagram/kohlihimansh