Bewafa Tera Muskurana Co-Stars Himansh Kohli And Akanksha Puri Reveal The BEST And WORST Quality About Each Other - EXCLUSIVE
Himansh Kohli and Akanksha Puri, who were recently seen together in the music video Bewafa Tera Muskurana, reveal the best and worst quality about each other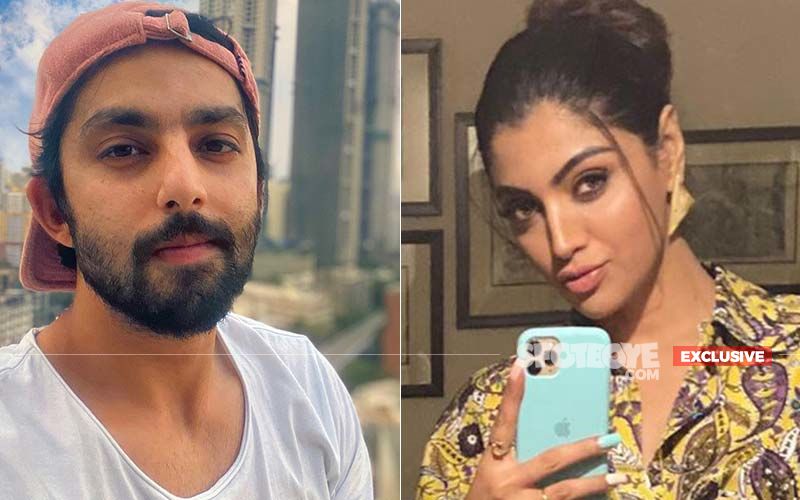 It's been a while since Himansh Kohli was last seen in a feature film in Bollywood but the actor seems to be getting a good hold in the music video industry. After giving two chartbusters with T Series and Jubin Nautiyal—Main Jis Din Bhulaa Du and Wafa Na Raas Aayee—the actor recently collaborated with the same team again for Bewafa Tera Muskurana. In this music video, he is paired opposite Akanksha Puri.
The video is shot in Kashmir and depicts a tragic love story. It has been trending on YouTube and has crossed 27 million views there in just four days of its release. The duo also appeared in the video of Main Jis Din Bhulaa Du, although not opposite each other, so considering it was their reunion, ask them about each other's qualities and they have some interesting responses.
Ask Akanksha about Himansh's best quality and she raves about his acting skills. "The best thing about him is that he is an amazing actor, an amazing artist. So, I know how a scene will turn out when I am working with him. It's like a give and take, also we share a special bond as he is a very good friend of mine," she shares.
However, she also has a note about the actor's most annoying quality. "The worst thing about him is that he is too indulged and occupied with his phone. Even after the shot is done, he is involved in this other shoot of his, the digital content that he creates. So, he is always occupied and that is something I don't like about him. He doesn't have time even after the shot is cut. He is always shooting," she complains, to which Himansh butts in saying, "I always have time for you."
Himansh takes the chance to justify his actions. "If I don't shoot digital content, Bhushan ji will scream at me that humne shoot ke alawa kuch kiya hi nahi wahaan pe." Akanksha goes on to say, "T series ke ek song ke budget mein ye apna bhi shoot karke aa gaye. He is very smart to use the opportunity for his own digital channel. Mauke ka faayda badi smartly ye nikaal lete hain."
Ask Himansh to return the favour by sharing Akanksha's best and worst quality and he keeps it brief. "The best thing about her is that she entertains a lot. She won't let you get bored at all. Whereas, the worst thing is that even if you are not in the mood, she still talks so much. Sometimes you just feel like telling her to stay quiet," he chuckles.
Image source: Instagram/kohlihimansh/akanksha8000