Big Boss Music Video Out: Asim Riaz Treats His Fans To A Cool Rap, Inspired By His Bigg Boss Journey
Asim Riaz dedicates his new music video, Big Boss, to his Bigg Boss journey. Read on!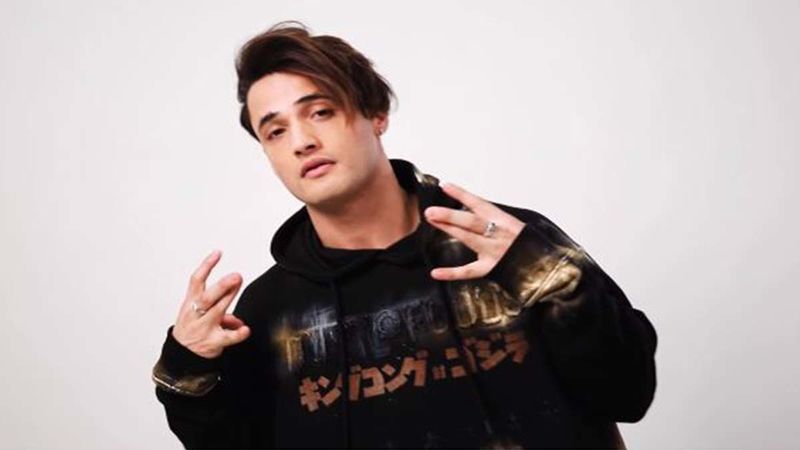 What a fantastic day! While fans are excited for the premiere of Bigg Boss OTT scheduled for tonight, BB13 runner up Asim Riaz has dropped a new music video. The actor and model exudes swag and style in his latest outing. The main attraction of this song is that it is penned by Asim himself, as he is also trying his hands at rapping with this number. The music is created by Charan. The title of the former Bigg Boss contestant's new music video is derived from the show that made him a huge star - Big Boss.
The lyrics of this song are dedicated to, as the name says, Bigg Boss. The song tells how the Salman Khan-hosted TV reality changed his life for good. Dressed in black from head to toe, Asim looks dapper. He styled his look with a silver chain and black boots, exuding a rapper's vibe. Announcing the release of his music video, Asim Riaz tweeted, "#BigBoss- Music Video Out Now On My YouTube Channel!@charanmusic @jaysingal_ @mayursalvix @imadil_qureshi @_taalib_hussian_ @theghatak #AsimRiaz #AsimSquad #bigboss #rapsong."
As soon as the video was launched, Asim's fans went into a frenzy. Asim's comment section was flooded with praiseworthy comments. One of the users wrote, "You are fire.. Dope trackFire #AsimRiaz #BIGBOSS," while another said, "Love u asim ..may u shine more n more.. we r proud of u." One wrote, "This was your best rap. It proves that even before your track was released, some people started taking attention from your name because they have nothing else to do and your hater's are crying after this track."
Image Source: youtube/screenshot/asimriaz