92.7 BIG FM LIVE - Dhun Badal Ke Toh Dekho: 24/7 Free Online FM Radio
92.7 BIG FM, India's No. 1 FM Station, your favorite radio destination for listening to the latest Bollywood and regional music. Spanning across 61 cities, BIG FM has taken FM beyond the metros and across India, making it one of India's largest radio networks.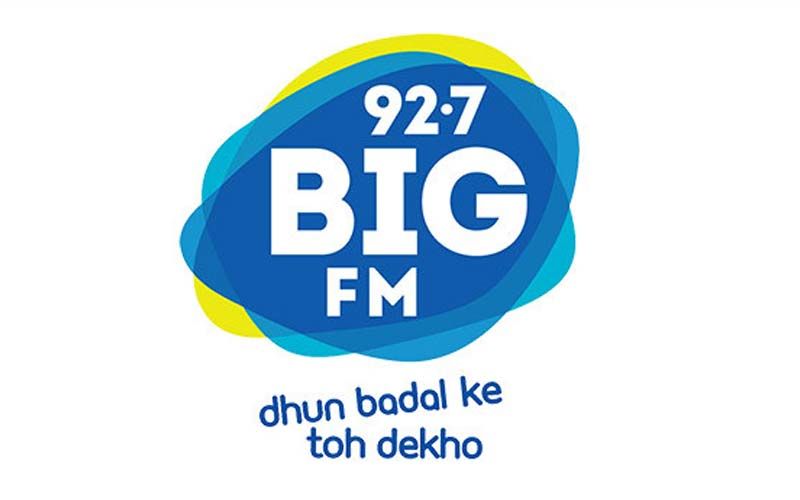 SpotboyE brings to you the Online FM radio channel - BIG FM, where you can listen to your favorite RJs anytime-anywhere, without missing out on your favorite shows. Now along with the latest Bollywood and regional news and gossips, bust your boredom and de-stress with 24x7 free online FM.

Catch these shows online with SpotboyE's latest online FM channel BIG FM:

Teri Meri Stories:
Enjoy a slice of life of characters that are just like you and me. Experience their journey through instances or moments that are day to day yet life-changing. Connect with stories that feel so you!
Big Star Exchange:
Know your favorite Bollywood celebrities like never before as we ask them questions, the answers to which you always wanted to know! Delve into their personal, professional, and celebrity life. Know what makes them who they are and have fun as they play fun rapid-fire games!
Big Local Connect:
People are what makes a city lively. Every city has millions of stories that make it BIG!!! Listen to stories that will move heart, get a chance to tell yours...
High Five:
Don't have time for a big rendezvous with experts to keep up with the trends? Here are quick capsules of 'Top 5 You Must Know': Top 5 things you should never do in your boss's cabin, Top 5 things you should never do on your first date, Top 5 things which you should never share with your partner. This is your quick hack to life!
Pushpa:
Derived from the famous dialogue, "Pushpa…I hate Tears!" This is a sparkler based on the conversation between Pushpa and iconic Rajesh Khanna where Rajesh Khanna is trying to make Pushpa smile with his silly wordplays. Eg:- Agar Ek Gulaab ko Chaand Pe Bhejna Chahte Ho Toh Aap Use Kaise Kahoge? Ans – "Pushpa… Gulab – Jaa – Moon."

Miss Fire:

What if Kangana Ranaut starts a local banter? Here's our very own Miss Fire that takes a straightforward and blunt dig at everything local with a fun edge! (Based on Kangana Ranaut's style of swordplay)
Jumpstart:
Get inspired by the CEOs and leading giants of various companies who have achieved milestones know their struggles, their ups, and downs and their road to success! Get a word of advice from your role models and real-life heroes!
Online Reh Par Fine Reh:
Online frauds are on an all-time rise! Online reh par fine reh narrates true stories of the people who experienced online fraud. Learn from the mistakes of others and stay one step ahead. Stay safe!

Image Source: bigfmradio