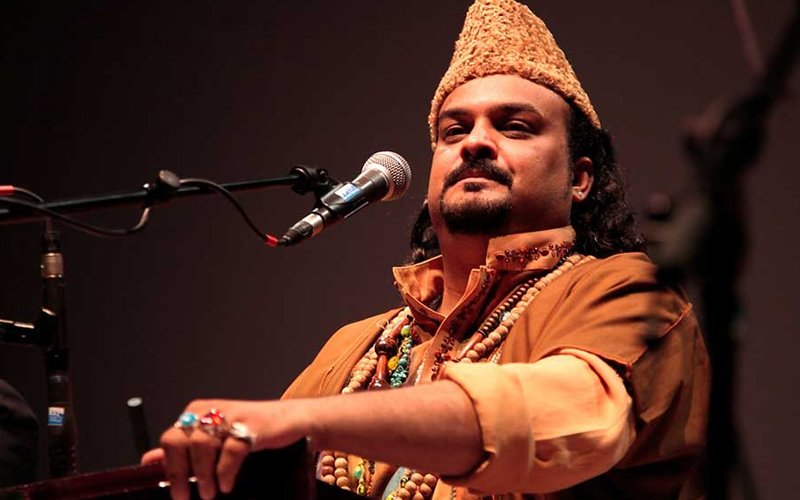 Amjad Sabri, one of Pakistan's most famous Qawwali singers, was shot dead in Karachi this afternoon. He was 45.

According to reports, the bike-borne assailants, yet to be identified, opened fire at Sabri's car.

The singer was on his way to participate in a TV channel's Iftaar party when he was attacked.

He was shot thrice -- twice in the head and once on the ear -- and succumbed to his injuries in the hospital.

Sabri, son of renowned Qawwal Ghulam Farid Sabri, had created a controversy last year by claiming that the makers of Salman Khan's Bajrangi Bhaijaan had used the Qawwali Bhar Do Jholi without obtaining its rights.

Thumbnail Image Source: koolmuzone
All our pictures are free to be leaked without our permission. Do note: They are not Censor Certified.