Gurmeet Choudhary Reveals The Hilarious Story Of How He Planned Wife Debina Bonnerjee's Birthday When They Started Dating- EXCLUSIVE
Gurmeet Choudhary reveals the story of his crazy plan to celebrate wife Debinaa Bonerjee's birthday when they first started dating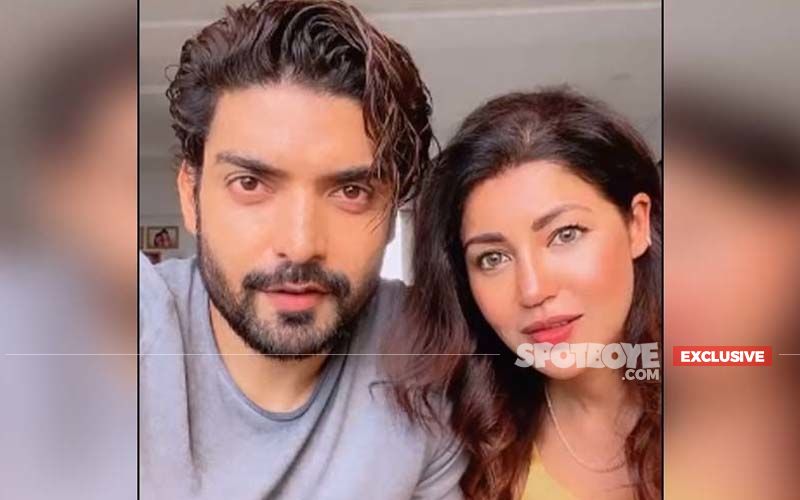 People say that love makes you crazy. It makes you do things that you'd never do in your normal life, and that applies to all couples, no matter where they come from. Actor Gurmeet Choudhary, who is popularly known as TV's Ram, was recently seen in a T Series music video, Bedardi Se Pyar Ka, opposite Sherine Singh and Kaashish Vohra. In the video, crooned by Jubin Nautiyal, Gurmeet's character is shown to be Sherine's childhood love and when she grows up and moves on in her life, Gurmeet takes the help of Kaashish's character to help seduce Shrenie's new love interest played by Altamash Faraz.
Ask Gurmeet if, in his real life, he has done something crazy due to love, maybe for his wife Debina Bonnerjee, and he smiles sheepishly. "When I had started dating Debina, I always wanted to give her lots of surprises. I always believed in doing something unique and I was anyway a little crazy and had just shifted to Mumbai. It was Debina's birthday and I wanted to do something special for her," he shares.
Gurmeet goes on to reveal details of what all he planned to do. "At that time, Lokhandwala back road used to be comparatively empty and deserted, so I decided that I wanted to do something big and would call a wedding band to celebrate Debina's birthday at midnight. I had a friend named Aman who supported my crazy idea, so we both planned all of this together. He said that it would be dark at midnight on the back road, so we'll have the band play and will cut the cake in the car, and then will leave right away," he recalls.
However, the final outcome wasn't as perfect as Gurmeet had imagined it to be in his head. "I went to take Debina and had told the band that as soon as they saw me back, they started playing. But when I reached, I saw them all dressed in that red costume in the middle of the road and they started playing just after seeing me, and I was so embarrassed. I kept pushing Debina to go ahead, but it was so much fun, and even today we laugh when we discuss it," he laughs.
If you are having any difficulty in imagining this scene, it might be appearing on your screens soon. "After I told this incident to one friend of mine, who is a very big writer, he told me he wants to include this scene in his next project," he gushes, adding that he is yet to give his nod to his friend to use this story, but it would surely be fun to watch.



Image source: Instagram/guruchoudhary