Independence Day 2021 Special: Shilpa Rao, Jubin Nautiyal, Akriti Kakar And Shalmali Share Their I-Day Playlist-EXCLUSIVE
As the nation celebrates our 75th Independence Day today, musicians Shilpa Rao, Jubin Nautiyal, Akriti Kakar and Shalmali share their playlist for the day.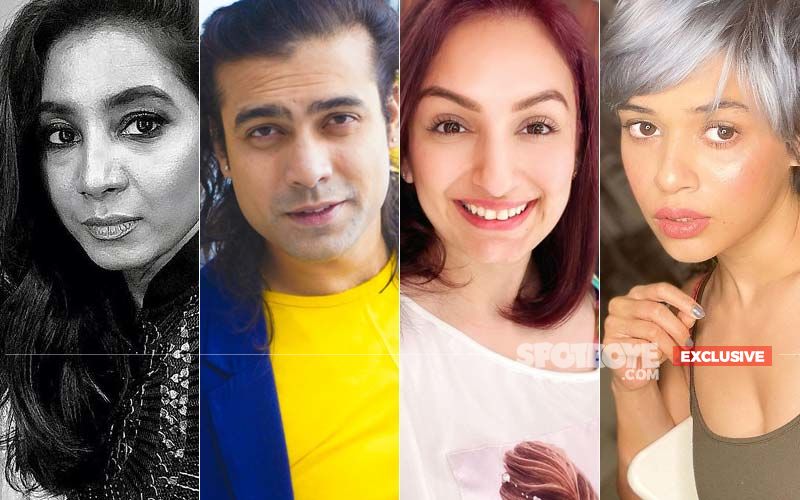 The nation is celebrating its 75th Independence Day today, and everyone has a different way of celebrating it. Some people do it by appreciating the different contributions the country has made in different fields, while some also use art to show their love for the country. The musicians of our country also have their way to celebrate this day and music is an amazing way to do it. So, some of our leading musicians share their I-Day playlists along with revealing the importance of this day and the nation in their lives.
Shilpa Rao: Patriotism, for me, means loving each and every citizen of my country equally. It means loving our diversity, languages, attire, varied landscape, every blade of grass, every drop of the ocean that covers my beautiful country, India. I wish to evoke in every citizen the emotion of love that is the only one thing that will keep us together. I want each and every citizen of my county to love each other unconditionally. Our diversity is our strength as a country.
Playlist-
Mera Rang De Basanti Chola
Sarfaroshi Ki Tamanna
Apni Aazadi Ko Hum
Maa Tujhe Salaam
Yeh Jo Des Hai Tera
Jubin Nautiyal: Many people laid down their lives so that we could live happily today. We, as a country, have a rich history and deep-rooted culture that, I personally think, our younger generations should acknowledge and try to bring change. Every citizen should try and be a little responsible towards our country and it's well-being. I believe, we can make a huge difference if we do our little bit for each other irrespective of our conditions and that would be a meaningful patriotism. Patriotism is being there for each other as brothers and sisters.
Playlist-
Ae Mere Watan Ke Logon
Mere Desh Ki Dharti
Vande Mataram
Sandese Aate Hai
Yeh Desh Hai Veer Jawano Ko
Mera Rang De Basanti Chola
Saare Jahan Se Achcha
Akriti Kakar: Independence to me means our capability to be able to pursue our dreams with equality, and without the fear of being judged. It's wonderful to live in times where the country is relentlessly evolving and setting path breaking examples for the world. Girls are able to do what they like, get respect for what they do, be given almost equal opportunities and speak up to be heard when there's a need. Independent Music too is making a comeback. So, our voices are being heard as we'd like them to be heard and we're able to be who we want to be. And this is what makes India incredible.
Playlist-
Bharat Humko Jaan Se Pyara Hai
Aye Mere Pyaare Watan
Teri Mitti
Shalmali Kholgade: Independence Day is a beautiful reminder of how far we've come as a country where people are able to dream, and go after their dreams unhindered. This year I've released music in English and Marathi and there's more in store which just reinstates that confidence in me to be able to diversify and not limit myself. I'm beginning my line of merchandise today as a way of celebrating the independence I enjoy.
Playlist-
Faraar (Siddharth Pandit)
Azha Poraa (FUNKTUATION)
Aur Behtareen (Manav)
Azaad (Sunny M.R.)
Dear Madeline (Dhruv Vishvanath)
Image source: Instagram/shilparao/jubin_nautiyal/shalmiaow/akritikakar