Independence Day 2021 Special: Himesh Reshammiya To Unveil Song, Sanseinn-Tribute To The Nation Sung By Indian Idol 12 Contestant Sawai Bhatt
Sanseinn-Tribute to the Nation, sung by Sawai Bhatt, is a tribute to brave soldiers. It has been composed by Indian Idol 12 judge, music composer and singer, Himesh Reshammiya.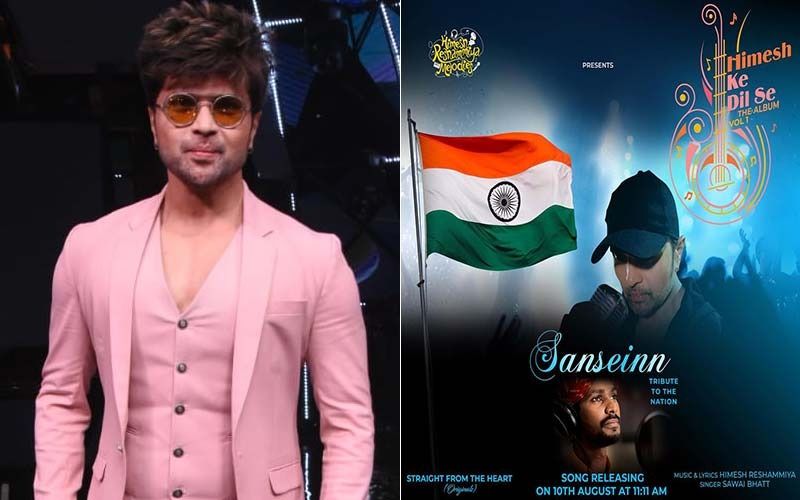 Himesh Reshammiya has done it again! The singer-composer is all set to release an Independence day special song. It will be a sequel version of the already super hit song, Sanseninn that garnered 47 million views in no time. The hit machine has decided to release this patriotic song on August 10 - five days prior to our Independence Day. The original version of Sanseinn was sung by the talented Sawai Bhatt and this tribute version is also sung by him.
"The song Sanseinn-Tribute to the Nation blends beautifully with the bravery of the soldiers of our country, who risk their lives everyday in order to protect us. They live away from their families and loved ones. This new tribute to the nation version of sanseinn is a fitting tribute to them and a heartfelt thank you. They are the ones that have inspired me to make this version and this song is for them," Himesh Reshammiya says.
The song is set to release on August 10, 2021, on Himesh Reshammiya Melodies YouTube channel.
Sawai, who marked his singing debut with Himesh Reshammiya's album, had crooned a romantic number earlier. Before his debut song's release, the music composer-singer had urged the audience to praise the newbie in his Instagram post. Himesh's Insta post read, "The first song of my new album as composer "Himesh Ke dil se on my music label @himeshreshammiyamelodies will be sung by sawai bhatt @sawai.bhatt , he recorded recently for the song and I will be announcing the release date of the first song from this album soon , its a beautiful romantic melody and you all will love the song and Sawai s voice in the song , he has sung the melody meticulously even though it's his debut…"
Besides him, Himesh also launched Indian Idol 12 contestants Pawandeep Rajan, Arunita Kanjilal and Mohammed Danish with his latest songs.




Image Source: Instagram/realhimesh/realhimesh, spotboye archives