Khayyam's Wife And Veteran Singer Jagjit Kaur No More: Here Are Her 5 Finest Songs
Jagjit Kaur (Mrs Khayyam) would be remembered by some imperishable melodies that she sang under her husband's stewardship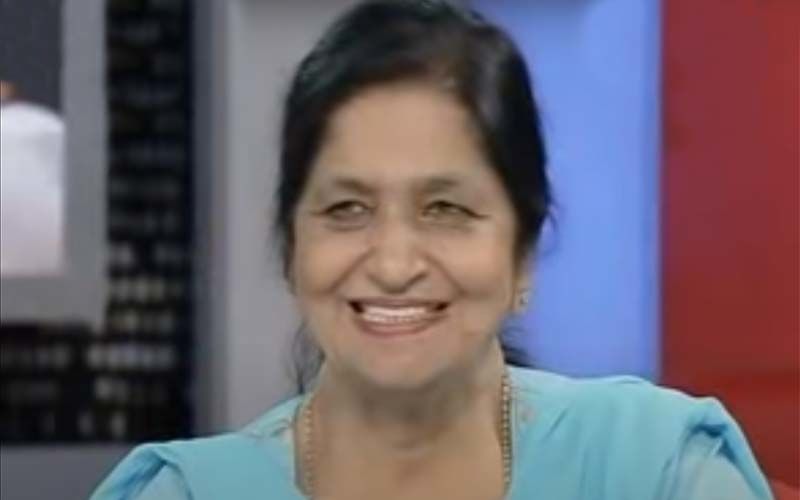 It was only a matter of time before she joined her life partner in Heaven. Close friends of the couple are surprised that Jagjit Kaur, wife and soul-mate to the incredibly gifted composer Khayyam, lived for two years after her husband went away. Mrs Khayyam would be remembered by some imperishable melodies that she sang under her husband's stewardship whenever Lata Mangeshkar and Asha Bhosle were not needed.
1. Chanda gaye ragini: Dil-e-Nadaan: This 1953 musical featuring singer Talat Mahmood in the lead, was a rare occasion when Jagjit Kaur sang for a composer other than her husband . This time the maestro doing the tunes was Ghulam(Pakeezah) Mohammad. Jagjit Kaur had two solos to sing. I choose the sprightly Chanda gaye ragini over the sombre Khamosh zindagi ko afsana mila gaya.
2. Tum apna ranj-o-gham apni pareshani mujhe de do(Shagun): Though not sung by any of the popular voices of the time this ethereal love song from the 1964 film is among the evergreen melodies of Hindi cinema. The story goes that Khayyam couldn't afford Lataji for the song. So he asked his wife to do the needful. The result was staggering. Lataji herself declared no one could have sung the number any better.
3. Dekh lo aaj humko jee bhar ke: Bazaar(1982): While Lataji sang the magnificent Ghazal Dikhayee diye yun in Bazaar this other plaintive Ghazal about a woman about to die is among the most poignant heartbreaking compositions of Hindi cinema. Says Lataji, "Jagjitji was a beautiful singer. Her voice had an unrehearsed spontaneity. The emotions in Dekh lo aaj humko and Tum apna ranj-o-gham are real and raw. Kuch gaane Khayyam saab ke aise tthe jo sirf unki patni gaa sakti tthi(some Khayam compositions were such that only his wife could sing them). For example Sadaa chidiya de champa ve in Kabhi Kabhie."
4. Sadaa chidiya de champa ve(Kabhi Kabhie): This 1975 soundtrack was a turning point in Khayyam's career. Understandably Lataji was the voice for Rakhee Gulzar. But for this background wedding song, Yash Chopra insisted on Jagjit Kaur's voice. Pam Chopra , Mrs Yash Chopra also sang with Jagjit Kaur in this nimble folk song.
5. Kahe ko byahe bides arrey rakhiyo baabulmohe(Umrao Jaan):
Sure, it was Asha Bhosle for Rekha all the way.But when it came to this bidaai song played at the beginning of the film filmmaker Muzaffar Ali insisted on Jagjitji.Muzaffar explained, "The song required a particular voice quality, a specific raw rustic tone. She(Jagjit Kaur) was perfect for it."
Image Source: youtube/pavanjha/nupurmovies/suhanee/jitendersiwachchannel/beautifulmusic , instagram/saregama_official