Kunal Ganjawala, Richa Sharma And Anushka Manchanda: 5 Musical Talents That Disappeared From The Hindi Film Music Scene And Need To Return
They were once legends and a staple in every Hindi film album, but it's been a while since these five musical talents disappeared from the Hindi film music industry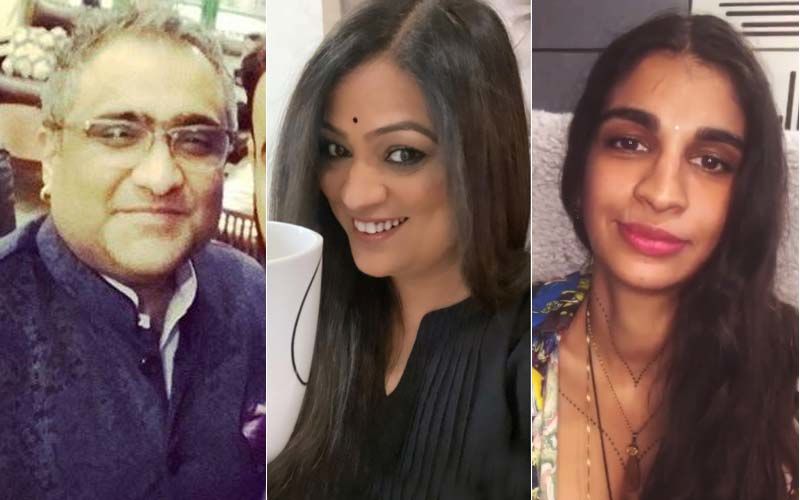 The Hindi Film Industry is a magical place where a lot of dreams come true. Thousands of people come to Mumbai everyday (in otherwise normal times) in hope to make a name for themselves in Bollywood. They are not just aspiring actors or directors but hopefuls for every job there is on a film set, be it an artistic one like acting or music, or the more technical field like cinematography or editing.
However, more people mean more cut throat competition. As rewarding as this industry is, it is all the more brutal as well. It doesn't take long for a successful career to come crashing down and disappearing into oblivion. Todays' musical scene in India is dominated by the voices of Arijit Singh and Neha Kakkar, but there are some singers who enjoyed that kind of success once upon a time, but now are not heard much anywhere.
Here's a look at five such singers, who were once a guaranteed voice in every film, but slowly disappeared into nowhere.
Kunal Ganjawala
Which 90s kid can forget Kunal's rendition of Channa Ve Ghar Aaja Ve? The singer was once a staple of every film album and no party song was complete without his voice. Kunal's Bheege Honth Tere from Murder became a raging sensation on its release and till date, continues to be a classic. Apart from them, he has given several chartbusters like Kaal Dhamaal, Salaam Namaste and Raat Ke Dhai Baje. He was a rage in the early 2000s, but as we got closer to the 2020s, his voice became rarer in any album. His last song on record is Mann Mein Shiva and Jai Mard Maratha from the 2019 film Panipat, but his last memorable track was arguably in 2014, Tu Hi Toh Hai from Holiday. Kunal's voice has an oomph that is missing today and that is something really needed more of.

Anushka Manchanda
Anushka was the pop queen of Indian music industry in the early 2000s. She was even a member of India's one of the first girl bands, Viva! When she started on a solo path, she gave numerous chartbusters, with Dum Maaro Dum remake picturised on Deepika Padukone, becoming one of her most popular tracks. However, in the last five years, her voice was heard rarely in any Hindi film, with her official last track on record being from the 2017 release, Golmaal Again. Anushka's voice offered that sensuality that could make any song electric and that is what is needed back.
Alisha Chinai
When in 1995, Alisha Chinai released the song Made In India, she made the whole of India aware of two precious gifts in the film industry. A very global voice in the form of hers and a new heartthrob for the nation, Milind Soman. Alisha went on to give her voice to some memorable songs like Dil Ko Hazar Baar, Tinka Tinka, No Entry and the most memorable one being Kajra Re. But ever since her song Dil Tu Hi Bata from Krrish 3 in 2013, the singer has sung only one Hindi film song in the eight years that have passed. Ever since Alisha, the search for the next Indian global voice has been on, but we need Alisha back for more chartbusters like Kajra Re.
Adnan Sami
Adnan Sami had a unique voice that came into Hindi films in the early 2000s. The singer was as much in news for his voice as much he was for his weight gain and loss story. He gave some musical gems to us like Lift Kara De, Kabhi Nahi, Aye Udi Udi Udi, Mehbooba Mehbooba, amongst several others. In the last six years, he has sung just four songs on record, and his last memorable song was Bhar Do Jholi Meri from Bajrangi Bhaijaan in 2015. The soothing quality in Adnan's voice can get anyone close to Nirvana and honestly we haven't had enough of it yet.
Richa Sharma
Billo Rani was a staple song in every Indian sangeet ceremony since it was released in 2007, and still continues to be so. The song made Richa a star and her voice seemed to be best suited for the most amazing songs. She also gave some soul stirring tracks like Sajda, Jag Soona Soona Laage and Maahi Ve, but in the last five years, she has just one Hindi film song to her credit. The pain and intensity in Richa's voice is still unmatched and this legend needs to get back in the game.
All these five are legends of their craft, and even though it's been a while since they all came up with a memorable song, we can't wait for their musical comeback.
Image source: Instagram/richasharmaofficial/anushkadisco