Aaliyah Kashyap Opens Up About Her 'Awkward' First Kiss With Boyfriend Shane Gregoire; Reveals She Made The First Move, Adds 'I Was Waiting For Him To Kiss Me'
In her new Youtube video, Aaliyah Kashyap revealed she met her boyfriend Shane Gregoire on a dating app. When they met in person, she kissed him first. Check it out!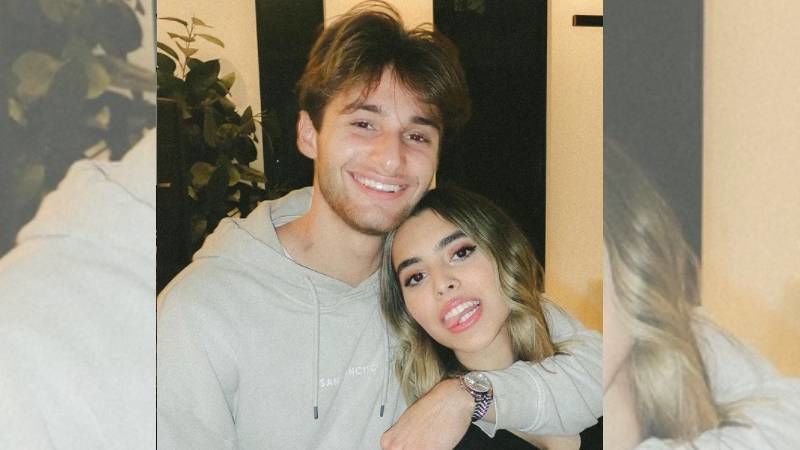 Anurag Kashyap's daughter Aaliyah Kashyap is one of the most popular star kids of Bollywood. Aaliyah enjoys a great fan following on social media. She also has many fan clubs dedicated to her on social media and it speaks volumes about her popularity. Lately, she has been making headlines for many reasons. As many are aware, Aaliyah has her own YouTube channel wherein she shares a lot about her life. In her latest YouTube video, Aaliyah got candid about relationships and more.
The stunning star kid opened up about her love life and spilled beans on her first kiss with boyfriend Shane Gregoire. She revealed that she met him on a dating app and they met for the first time after two months of chatting online. 'On the dating app, I swiped on him first. On Hinge, it's like, you swipe on them and then there is a like section where you can see who has liked you. And then, you can either like them back or ignore it. So he liked me back and we spoke.'
When Aaliyah and Shane met in person after two months of talking online, she revealed that she made the first move. 'I made the first move. We met after two months of talking and I was like, 'Oh my God.' I was waiting for him to kiss me but I was like, he is not doing it. Because I think he didn't know if I was comfortable with it or whatever, so I just went in for it. It was so awkward because we were talking and mid-sentence I did it, because I was thinking about it so much and I was so nervous.'
In the same video, Aaliyah also talked about the qualities she finds attractive in a man. 'So, in looks, I would say hair is big and eyes are big. Even smile actually.' She further added that personality-wise, the most important thing for her is a sense of humour. 'If you can make me laugh, I would put that over anything else. Also comfort level and how they treat other people, like waiters and stuff like that,' she added.
Image Source:Instagram/ShaheGregoire