Sona Mohapatra Contradicts Her Statements, Thinks 'Cricketer' Virat Kohli Could Give 'Actors' A Run For Their Money
Yes, we know you don't mince words Ms. Sona Mohapatra, but I believe you are contradicting your thoughts. It's high time you calm down!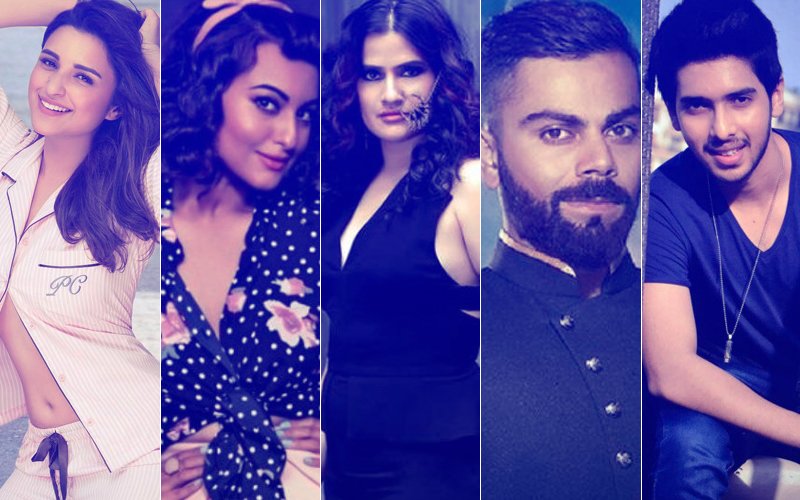 Voicing an opinion is one thing and being rude is another! And with all due respect Ms. Sona Mohapatra, your thoughts and ideas on what an 'artiste' is, are contradicting.
How is that? Read on as we tell you...
Rewind to the time when you took a dig at reports of Sonakshi Sinha singing at the Justin Bieber concert
. You had said, "Such a slap on the face of music, audiences, fans of music, performing artists, live music, musicians & also on India. Integrity be damned. Let's start with some commitment to 'craft' & 'technique' to start with? ART is a big word to throw around here in my 'artistic' opinion."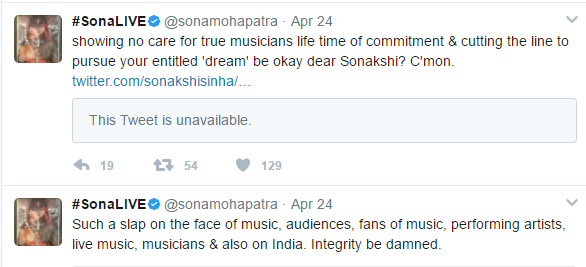 To cut the long story short, you were against actors turning musicians.
Cut to the present, when a Virat Kohli advertisement plays before a movie begins and it impresses you to such an extent that you tweet, "Watching a film in a theatre also introduced me to @imVkohli on the big screen! Wd give most 'actors' a run for their money, craft & #swag"
Errrr...

So, are you saying that you are okay if Virat Kohli becomes an actor since he has the talent and the 'Swag'?
If Virat Kohli decides to act in movies (we hope he does and stars opposite Anushka Sharma), do you think actors should react the same way you did?
It is contradictory Sona.
In this case, I feel what Parineeti Chopra said was absolutely right, "When I am acting, nobody has any problem. No professional dance ever complained when I am dancing. No comedian, designer or stunt director has ever complained about me cracking a joke, wearing designer clothes or doing action sequences respectively. Then what's the controversy over my singing"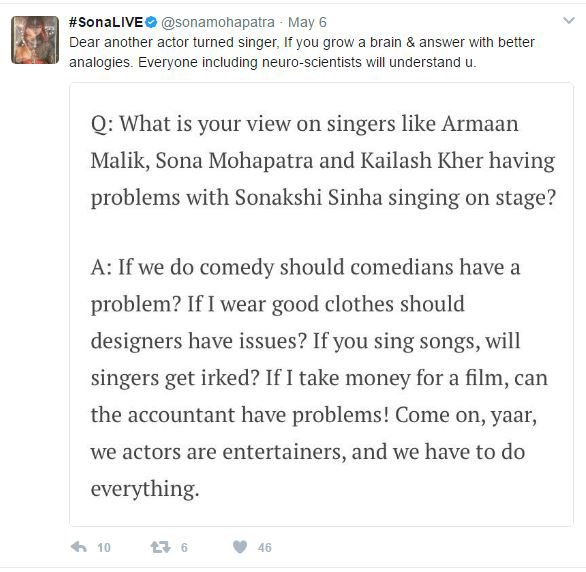 But you didn't spare her either and lashed out at the actress for siding with Sonakshi. You wrote, "Dear another actor turned singer, If you grow a brain & answer with better analogies. Everyone including neuro-scientists will understand u."
It's Parineeti's opinion for God's sake! Just like you have yours.
I believe that playback singers cannot be replaced. They are trained for the profession, but if someone is passionate about an art and wants to pursue it, it doesn't mean they will replace the professional. Just like if Virat Kohli decides to act, it doesn't mean those who've been acting for years would lose credibility.
Food for thought Sona, no?
Thumbnail Image Source: hdpics,dirtwave, instagram/aslisona, instagram/parineetichopra & ikarmik