Mystery Solved: Who Says 'Phir Kya Hua' In Asha Bhosle's Jhoomka Gira Re From Mera Saaya?
For those who wondered who was the male voice in Jhumka Gira Re from Mera Saaya, which crooned 'Phir Kya Hua' in the verses, here's the unsolving of the mystery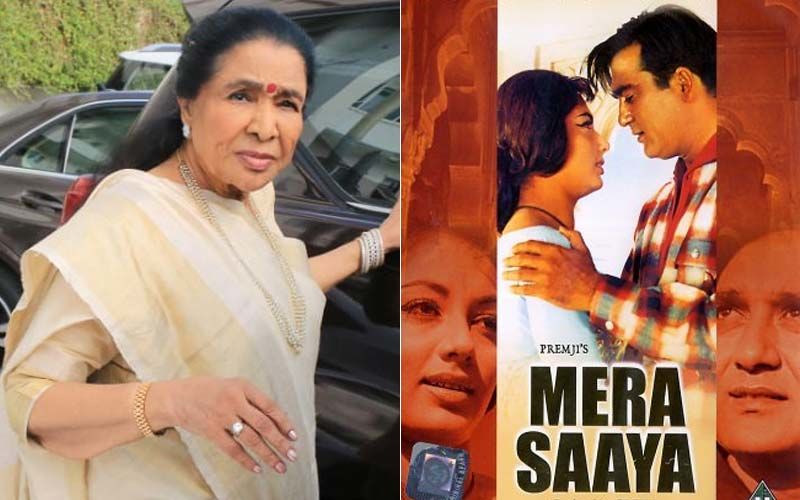 The most famous Asha Bhosle song composed by the great Madan Mohan is Jhumka gira re bareli ke bazaar mein from Raj Khosla's Mera Saaya 1966. For decades now, music listeners have wondered about the unidentified male voice that breaks into Ms Bhosle's singing to ask, 'Phir kya hua?'
The mystery has been finally solved. The voice asking Asha Bhosle , 'Phir kya hua?' in Jhoomka gira re belongs to the late and celebrated commentator and broadcaster Vinod Sharma who was a friend of the composer Madan Mohan.
A source close to the late composer reveals, "Even Ashaji didn't know whom that voice belonged to. She had to call up Madan Mohan Saab's son Sanjeev Kohli to find out . It was Sanjeev who sorted the mystery once and for all."
Mera Saaya's music album also comprised other hit songs like Naino Mein Badara Chhaye and Tu Jahan Jahan Chalega. The film starred Sunil Dutt and Sadhana in lead roles.
Coming to the revelation related to Jhumka Gira Re, we're sure cult music fans would be quite intrigued with it.
Image source: SpotboyE archive/IMDb