Pranutan Bahl On Her First Music Video, Kaise Hum Bataye: 'No Dialogues Makes It More Difficult As You Have To Do Everything With Your Face'-EXCLUSIVE
Notebook Actress Pranutan Bahl talks about the experience on her first music video, Kaise Hum Bataye, that released two days ago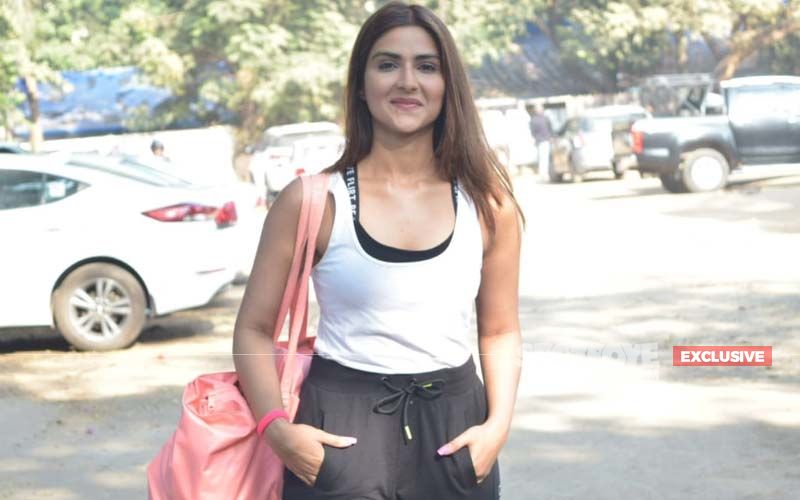 Pranutan Bahl came into films in 2019 with Salman Khan Films' Notebook. She was paired opposite another debutante Zaheer Iqbal. The film told the story of a young retired army officer who joins his father's school as a teacher to save it from closure, and falls in love with the previous teacher after reading through her memorabilia left behind in the drawers.
Ask Pranutan how her experience of shooting for a music video was different from being on a film set and she says it was extremely different. "Generally, in a music video, time is of the utmost value. So, you don't get too much time for prep as the duration is so short. Also, in a music video a lot of value is given to the way you look, comparatively more than a film. In a film, you need to focus on your character, the graph of it and its backstory, whereas in a music video, it's more about emoting correctly while looking presentable and good. So, the focus is entirely different," she asserts.
ALSO READ: This Is The Advice Mohnish Bahl Gave To Daughter Pranutan Bahl When She Decided To Enter Showbiz-EXCLUSIVE
While in a film an actor has to focus on their lines along with how they emote it, music video gives that liberty of no dialogues, but Pranutan says it's not such an advantage. "That actually sometimes makes it more difficult as you have to do everything with your face. But it is indeed really fun," she concludes.
Image Source: Instagram/pranutan, spotboye archives