Singer SP Balasubrahmanyam's Health Is Extremely Critical; Put On Maximal Life Support, Updates Hospital
Singer SP Balasubhrahmanyam who tested positive for Coronavirus is said to be in critical condition. An update from the hospital states that he has been put on maximum life support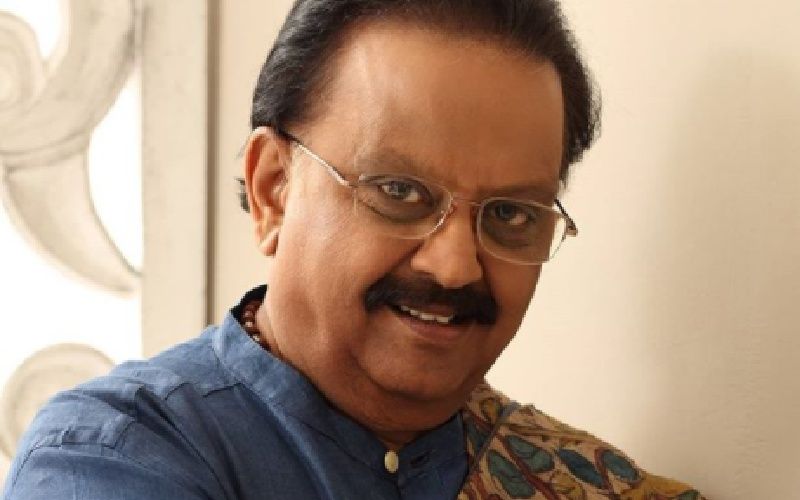 It was in the month of August that singer SP Balasubhrahmanyam updated on his Instagram that he has been tested positive for Coronavirus. He had shared a video from the hospital room stating that he has been put into isolation as he is COVID-19 positive. However, ever since then, his health has just deteriorated. Earlier, it was reported that he has been put on a ventilator, and was reported that his health remains stable. However, the latest update from the hospital states that he is in extremely critical condition.
A statement from the hospital reads, "Thiru SP Balasubrahmanyam who had been admitted at MGM Healthcare on August 5th, remains on ECMO and other life support measures. His condition in the last 24 hours has deteriorated further warranting maximal life support and he is extremely critical. The team of experts at MGM Healthcare are closely monitoring his health condition." This comes after reports that suggested that his health was improving.
It was on September 22 that his son SP Charan had updated on social media that the senior singer's health was getting better. He wrote on Instagram, "Dad continues the steady progress toward getting better. Ekmo/ventilator, physio therapy continue with oral intake of liquids. He's been eager to leave the hospital as early as possible." Within a day of this update, SP Balasubrahmanyam's health deteriorated.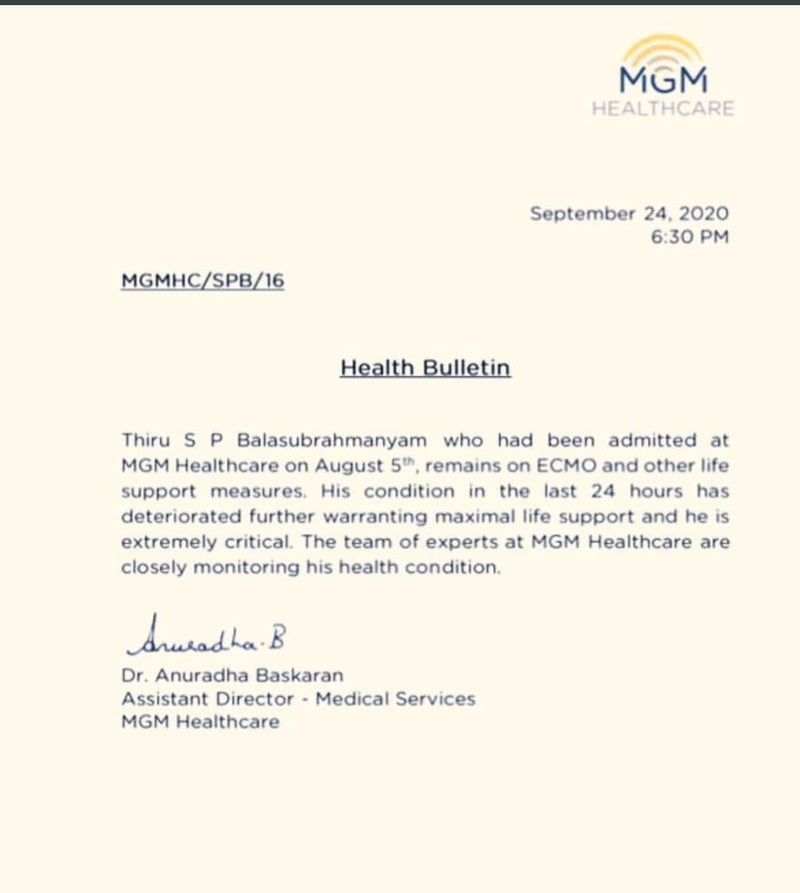 Many celebrities of South Film Industry like Ilaiyaraaja, Rajinikanth, Kamal Haasan and others prayed for the speedy recovery of SP Balasubrahmanyam. (Also Read:
Singer Malavika Clears The Air Saying She Did Not Pass Coronavirus To SP Balasubramanyam; Rajinikanth And Others Pray As His Health Remains Critica
l)
Image Source: Instagram/ispbofficial