SP Balasubrahmanyam Health Update: Singer Continues To Be On Ventilator; Hospital Releases A Statement: 'His Condition Is Stable'
MGM Healthcare, where SP Subrahmanyam is being treated, has now released a statement giving an update about the singer's health. He had been admitted after he tested positive for COVID-19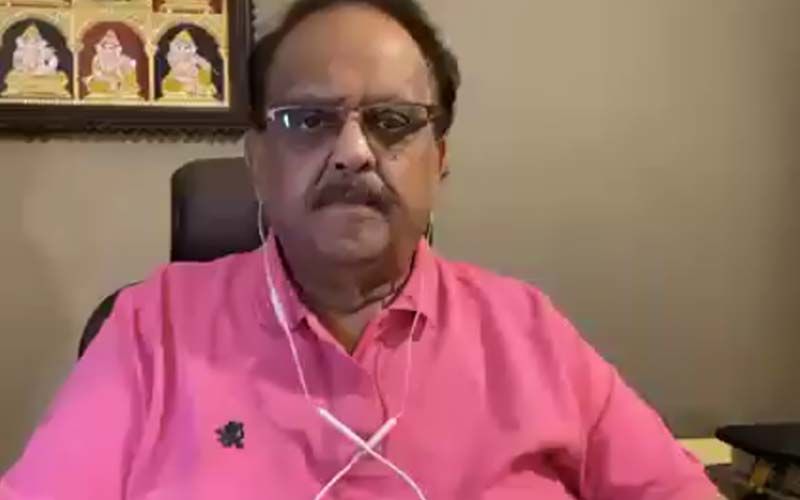 Legendary singer SP Balasubrahmanyam had been admitted to a hospital after he had tested positive for Coronavirus. While at first, the singer had shared a video in which he had assured fans that he was alright and that he only had cold and fever, it was later reported on August 15 that he was shifted to life support system as there were health complications. Since then, fans and well-wishers, as well as celebrities have been sharing messages praying for his speedy recovery. Now, the hospital has given a health update and have shared that SP Balasubrahmanyam's condition is stable.
The statement released by MGM Healthcare, where singer SP Subrahmanyam is being treated, mentions that the singer continues to be on Ventilator and ECMO support in the ICU, and that his condition is stable. "Thiru SP Balasubrahmanyam who had been admitted at MGM Healthcare due to COVID-19 continues to be on Ventilator and ECMO support in the Intensive Care Unit (ICU). His condition currently is stable," it read. It further stated, "Our multi-disciplinary team of medical experts is keeping a very close watch on the vital parameters and has been constantly updating Thiru SP Balasubrahmanyam's family regarding his clinical status and progress."
SP Balasubrahmanyam's son SP Charan has been posting videos, constantly updating fans about SP Balasubrahmanyam's health condition.
Image Source: Instagram/SP Balasubrahmanyam