Sunanda Sharma On Working With Nawazuddin Siddiqui In B Praak's New Single Baarish Ki Jaaye: 'He Was Very Calm On The Set'- EXCLUSIVE
Yesterday, Nawazuddin Siddiqui made his first appearance in a music video with B Praak's new single Baarish Ki Jaaye, also featuring Punjabi singer-actress Sunanda Sharma and the latter says the actor was very calm on set, but fun as well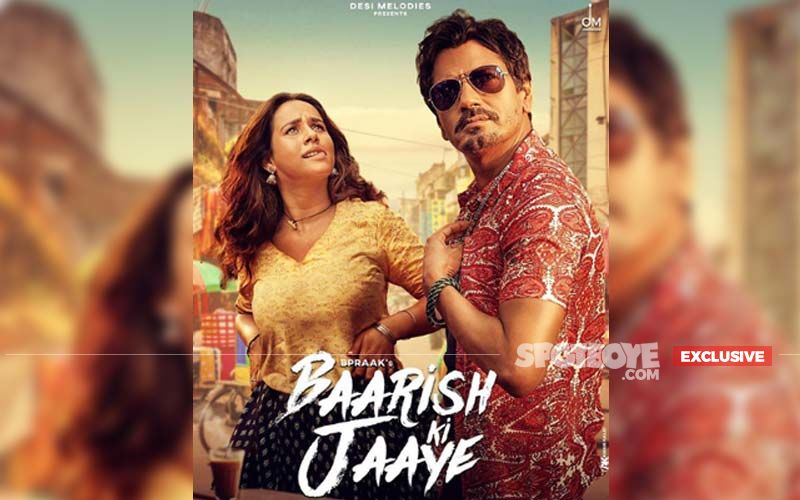 Yesterday, Nawazuddin Siddiqui made his first appearance in a music video with National Award winner B Praak's new single Baarish Ki Jaaye, also featuring Punjabi singer-actress Sunanda Sharma and she is all praise for the actor. "My team of Jaani ji, Arvindr Khaira ji has done a lot of work together and when I got to know that we will be collaborating with Nawazuddin ji, we were all very excited. He was very calm on the set. It wasn't like he was very serious, but he was just like me, a bit shy but always a part of conversations on set," she shares.
As for collaborating with B Praak, Sunanda says the National Award for the Punjabi singer came as a proud moment for all Punjabi artists. "In Punjab, we collaborate with each other a lot and even share great personal bonds. When B Praak was awarded the National Award, it was a big moment for all of us Punjabi artists. It feels great to collaborate with such a talent," she gushes.
In the music video of Baarish Ki Jaaye, Sunanda plays a girl with an intellectual disability, based on a true story, and she informs that she got to know about the part on the day of the shoot itself. "Khaira ji has done a lot of videos with me and we share a trust factor with each other. We don't question each other's choices for one another, so I didn't even ask about this part beforehand. We shot the video in Hyderabad and when I reached on set after my makeup, that's when he instructed me about the part and it was a character, I could pull from within me," she says.
A few months ago, Sunanda released a music video with Sonu Sood and now with Nawazuddin Siddiqui. Ask her who is the next actor on her radar and she says it will come out soon with her next single in a few months. "The on-screen chemistry with your co-actor is the biggest challenge and I have been lucky enough to have worked with such great actors, with whom my chemistry has been appreciated and it just came out naturally."
Sunanda's song "Jaani Tera Na" was recreated last year in Sunny Singh's Jai Mummy Di. Ask her if she has got any more offers from Bollywood for recreations of her songs and she says yes. "I have got a lot of offers for recreations but personally, I don't want my songs to be recreated. The original versions are very good in themselves.," she asserts. She doesn't even want to jump into playback singing for now. "I have got offers, but I haven't given playback even in Punjabi films. To make a name for a girl as an independent artist in the Punjabi industry is very difficult, so my focus is presently on that. I want to establish myself as a singer first, whose name and face the audience recognises. Rest all is secondary."
The singer-actress made her Punjabi film debut in 2018, but confesses that acting is not on her radar anymore. "I am very happy in my singing profession. I got many offers of Punjabi films but my motive is something different. I don't want to do comedy or romantic movies; I just want to do characters that strike a chord with the audience. That is the reason I did this video as well as it was a character where there was something to do and prove myself," she insists.
As for her next single, Sunanda says that there needs to be a gap between two projects of an artist, so her next album will come hopefully within next two months. "If you appear so frequently, your work gets lost sometimes. Our songs and music videos are ready, hopefully within the next two months we'll release it," she concludes.

Image source: Instagram/sunanda_ss