Jis Din Da Shad Gayi: Jordan Sandhu Impresses Everyone With His Latest Song Featuring Dilpreet Dhillon And Seerat Bajwa
After 'Jyada Jachdi' Jordan Sandhu is back with yet another love song titled, 'Jis Din Da Shad Gayi'.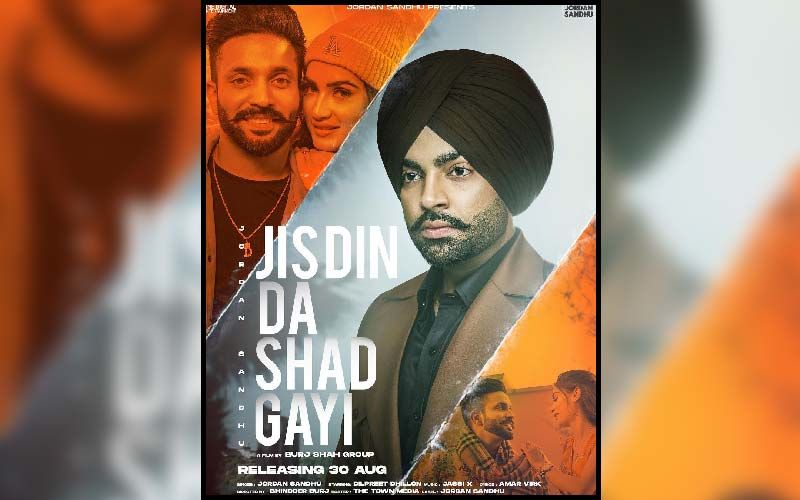 Jordan Sandhu is on the verge of impressing his audience with his back-to-back appearance in Punjabi songs. The artist is blessed with a huge fanbase as he has established his ability in both acting and singing. A few days back Jordan released his song 'Jyada Jachdi' which created a buzz in the industry. Now, the singer has geared up again and came up with a new song titled, 'Jis Din Da Shad Gayi'.
Jordan Sandhi's new song 'Jis Din Da Shad Gayi' features Dilpreet Dhillon and Seerat Bajwa in the main leads. It is a melancholic love song which shows the pain of losing love from life. The song will surely make its place in the top chartbuster as the groovy beat along with the melody is unmissable. Taking to social media handle, Jordan Sandhu posted a glimpse of the song and wrote, "#JisDinDaShadGayi Out Now Dseyo Gaana kiwe Lagga Tuhanu"
Coming to the credits of the song, the lyrics are penned by Ammy Virk. The music is composed by Jassi X. The music video is made by Gagan Randhawa and the song is produced by Burj Shah Group.
Image Sources: Instagram/jordansandhu, YouTube/JordanSandhu