Mahoul: Gurnam Bhullar Is On Cloud Nine As His Latest Song Crosses 1 Million Views On YouTube
Punjabi singer cum actor Gurnam Bhullar's new song finally made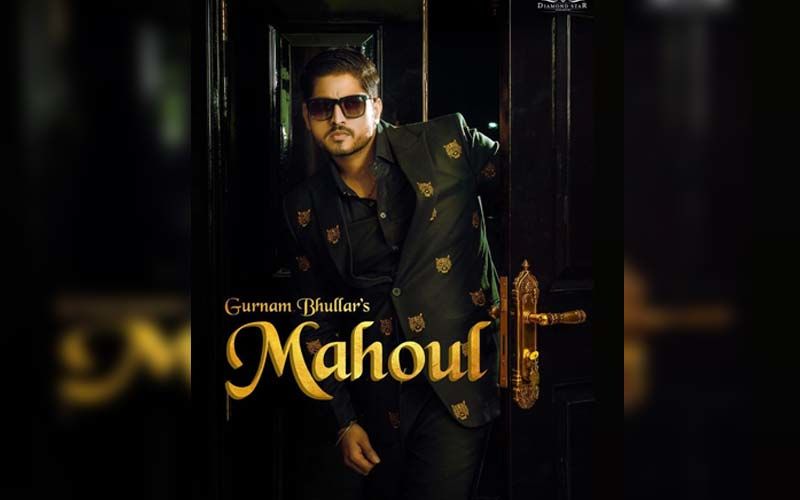 Gurnam Bhullar who is addressed as the Diamond Star of Pollywood is having a great time. His latest song 'Maloul' has hit the music chart on Sunday and created a buzz in the industry. Within 24 hours of time, the song has garnered more than 1 million views on YouTube. Gurnam is famous for his romantic melodies and peppy numbers. Keeping the same essence alive, Gurnam has treated his fans with an upbeat track this season.

The song 'Mahoul' is a groovy track that features Gurnam Bhullar is a stunning avatar. The song is backed up with powerful lyrics, peppy beats, groovy music and last but not the least, pure Punjabi swag. Taking to the social media handle, Gurnam Bhullar posted the teaser of the song and thanked his fans for making it cross 1 million in such a small amount of time. He wrote, "Big thanks to my loving Punjabi music and film industry for supporting me and appreciating my label @diamondstarworldwide , thanku audience , organically 1 million crossed , no fake views , team #Diamondstar promises , we ll never ever play the game of fake numbers atleast at our label even in future projects. Regards team #Mahoul"

Coming to the credits of the song, Gurnam Bhullar's 'Mahaul' is penned by Arjan Virk and the music of the song is composed by Daoud Music. The music video is helmed by Jaci Saini. Meanwhile, Gurnam Bhullar has plenty of projects lined up for this year. A few days back, he has wrapped up the shooting of 'Lekh' featuring Tania and him in the main leads. For this film, Gurnam gained more than 30 kilos. Apart from this, his other films are 'Sohreyan Da Pind Aa Geya', 'Kokka' and 'Ni Main Viyah Ni Karona Tere Naal'.
Image source: instagram/gurnambhullarofficial