Paunda Boliyaan: The Second Song Of Ammy Virk And Sonam Bajwa's 'Puaada' Is Making Everyone Groove
Ammy Virk and Sonam Bajwa's upcoming film 'Puaada' has released its second song after 'Aaye Haye Jattiye'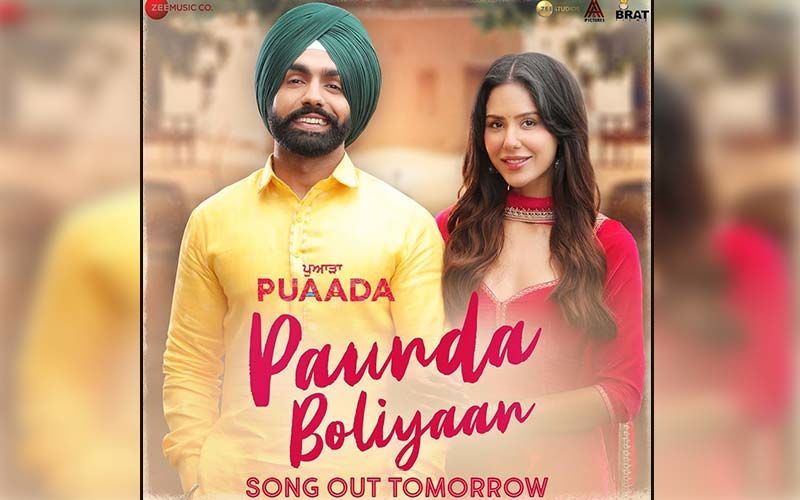 After a long time, due to the release of 'Puaada' movie, the Punjabi audiences will be getting a chance to groove to the beats of an upbeat movie song. 'Puaada' featuring Ammy Virk and Sonam Bajwa is releasing on 12th August, 2021. After the news of the film's release, the makers of the film have delivered the second track of the film 'Paunda Boliyaan'.
The song 'Paunda Boliyaan' is a groovy number which shows the feelings of true love and getting married. The song portrays how Ammy Virk's character gets excited a delighted after knowing that the father of his love interest agreed to meet him. The song is the imagination of the lead male character regarding his love and future.
Coming to the credits of the song 'Paunda Boliyaan' is sung by Ammy Virk and Tarannum Malik. The song is written and composed by Harmanjeet Singh and the music is given by V Rakx Music. 'Puaada' is the debut direction of Rupinder Chahal. Along with Ammy and Sonam, the film features other actors such as Anita Devgan, Sukhwinder Raj, Hardeep Gill, Mintu Kappa, Sukhwinder Singh Chahal, Seema Kaushal, Gurpreet Bhangu, Prakash Gadhu, Honey Mattu, and Nisha Banu.



Image source: Instagram/sonambajwa